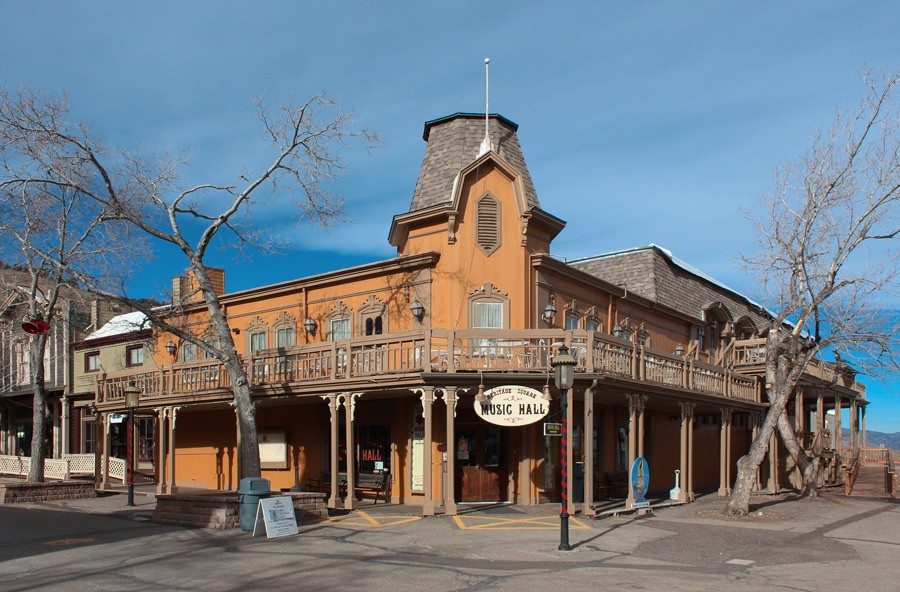 These beautiful storybook amusement park buildings were built in 1958 for W. F. Cobb for his Magic Mountain, the original themepark built at the location of what is now Heritage Square. They are a mixture of Second Empire and Gothic Revival, among other architectural styles. The town was named Centennial City as it was approximately 100 years after the construction of original cities of the area, Denver, Auroria, Arapahoe City, Golden City and Golden Gate City.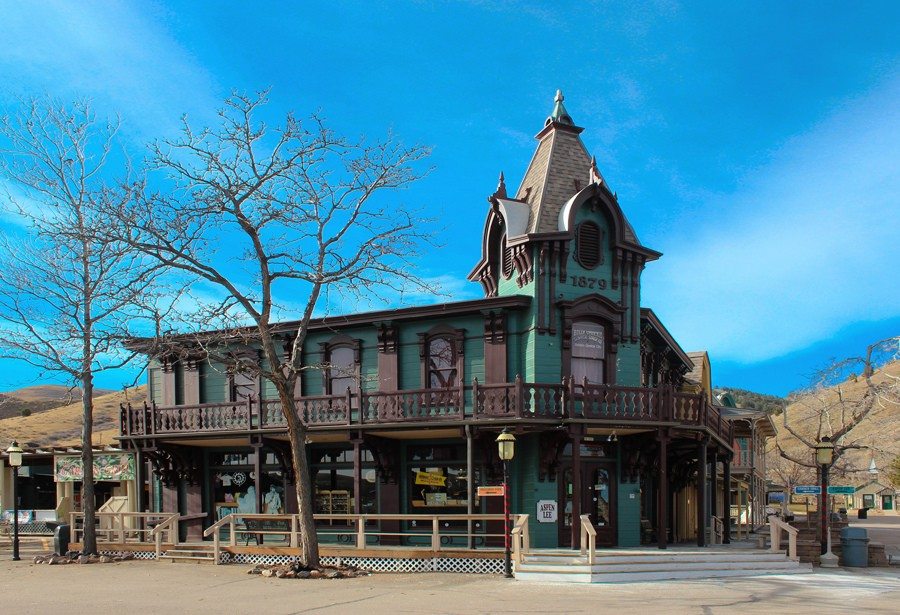 Cobb had intended to build his park on South Table Mountain not far from the former site of Arapahoe City, but the Applewood residents did not want the traffic. Instead, he built on top of the former ghost town of Apex City at the mouth of Apex Gulch. Apex City was itself built on top of ancient indian campgrounds dating back 7,000 years!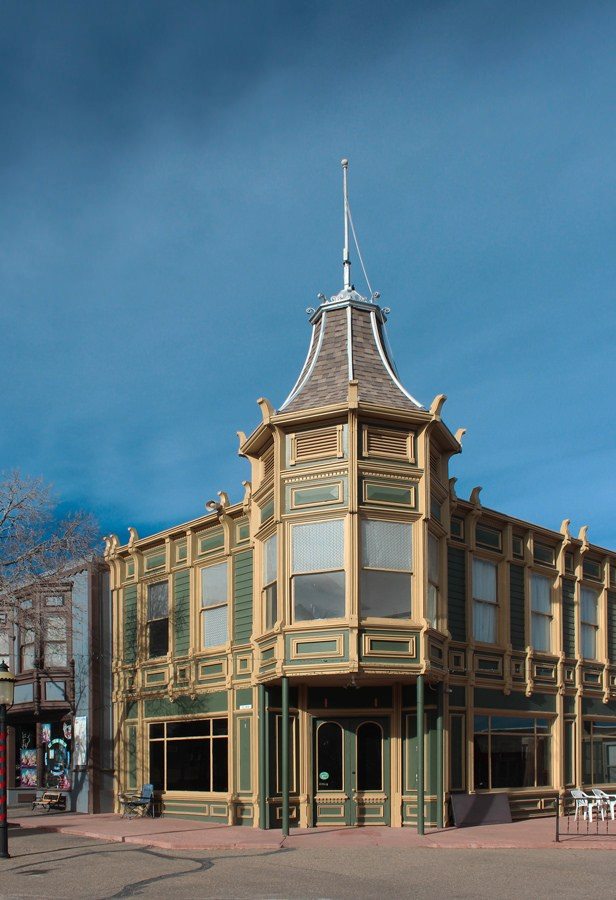 These buildings were created by Marco Engineering and use the technique of forced perspective to make the buildings look taller than they are. Marco Engineering was a company of former Hollywood art directors run by C. V. Wood. Wood had just finished building Disneyland prior to work on Magic Mountain, where he had used the same techniques in the construction of Disney's Main Street U.S.A.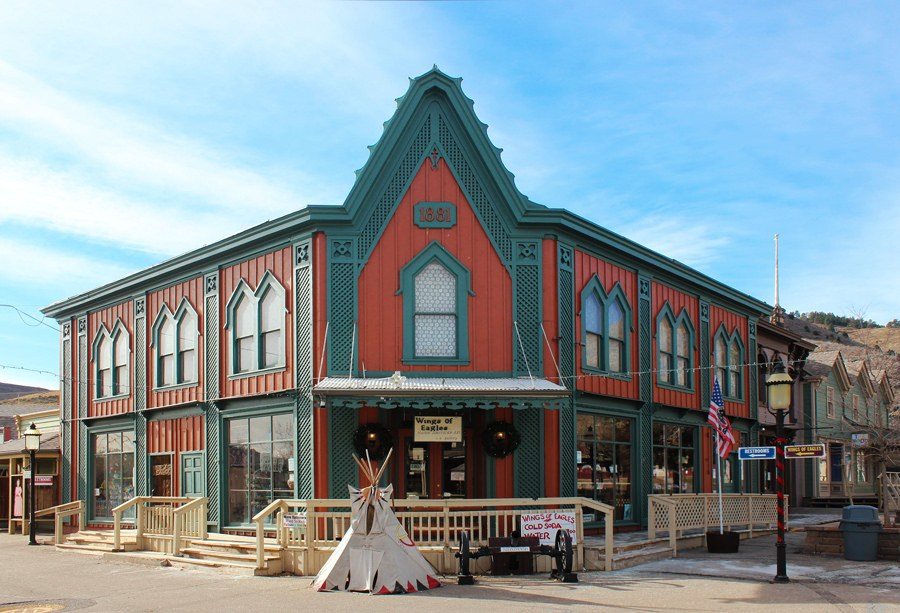 Unfortunately, W. F. Cobb ran out of money in 1960 and the original Magic Mountain park was never completed. To read the full story, check out this excellent Magic Mountain website by Richard Gardner of the Golden Landmarks Association.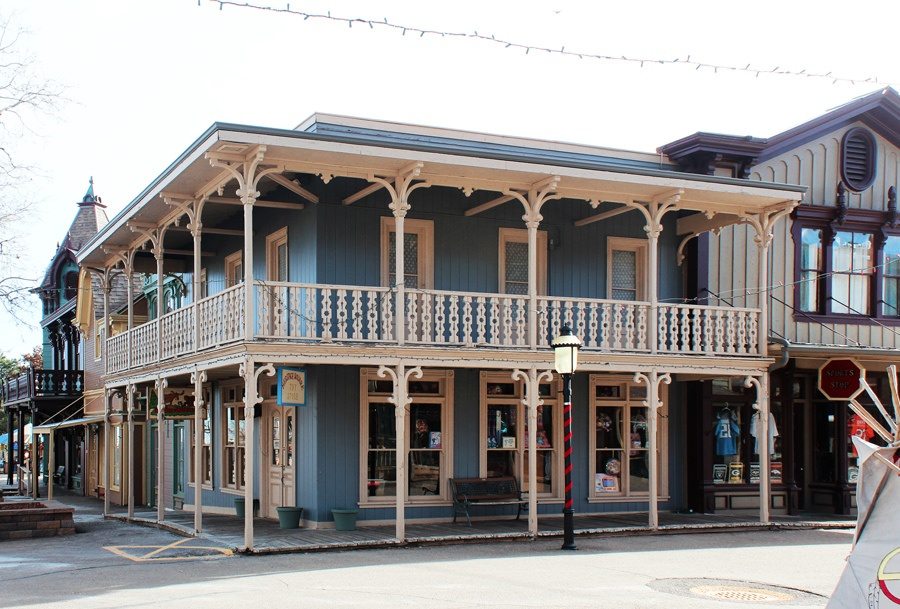 Marco Engineering went on to build many projects including Lake Havasu City (where C. V. Wood brought the London Bridge!).
This includes two larger parks which are considered sister parks to Magic Mountain, Pleasure Island in Massachusetts and Freedomland in the Bronx, NY, both of which are gone today, leaving Heritage Square with it's Centennial City as the sole survivor of the trio of parks.
theDenverEye
Average rating:
0 reviews