This is the 500th post to The Denver Eye!
Jim Macklin here, Eyeballer #1. I first took up architectural photography in 2006 to supply myself with source material for my technical illustration habit. Photography quickly became an obsession.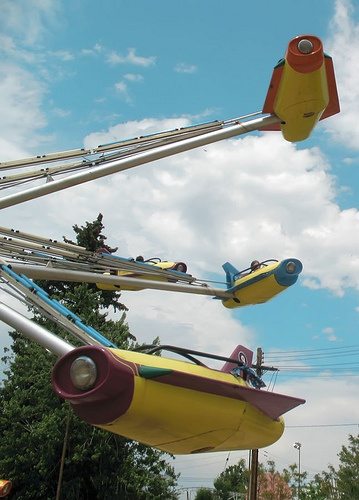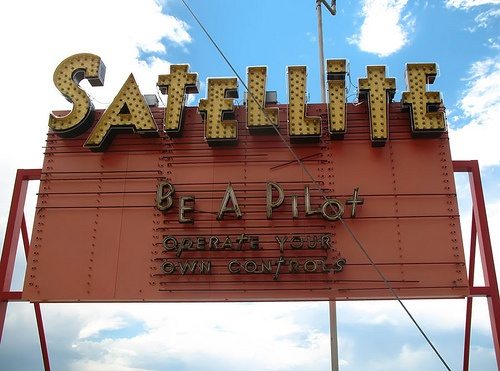 To celebrate I am posting these Lakeside Amusement Park shots from that year, 2006. Lakeside doesn't always allow you to photograph freely, but these were all taken before that became an issue. All I had in those days was a point-and-shoot-camera with all the distortion and poor shadows that come with a smaller digital sensor and static lens. And on that day I dealt with weather that I could not control. But the subject matter stands out no matter what the circumstance!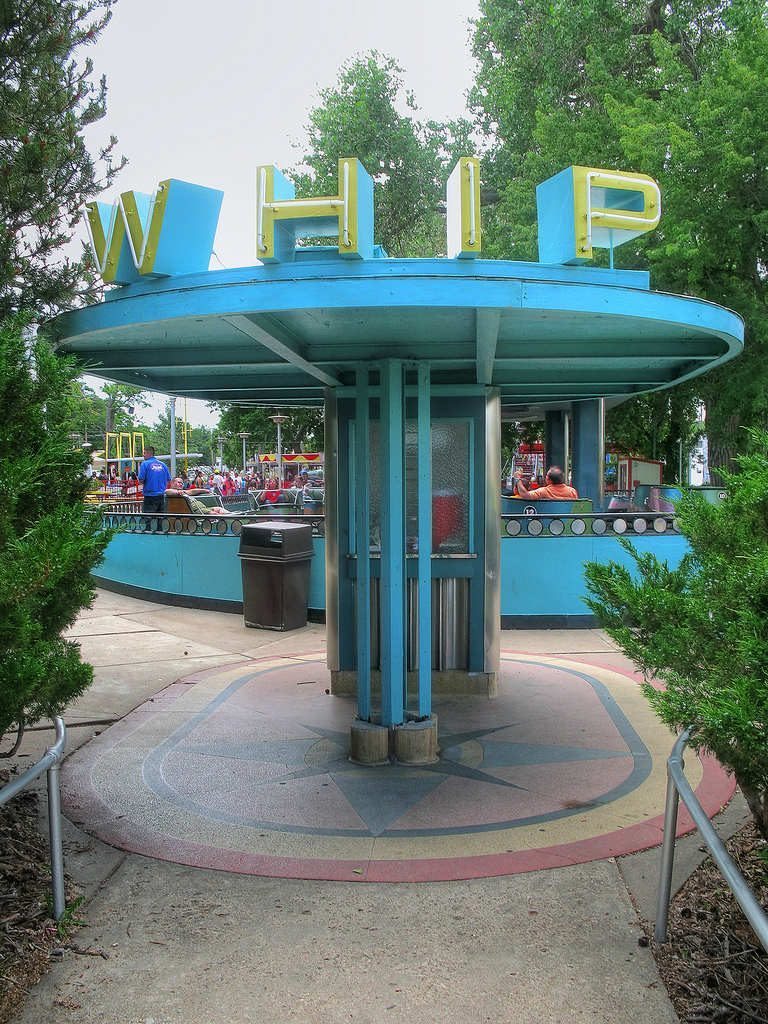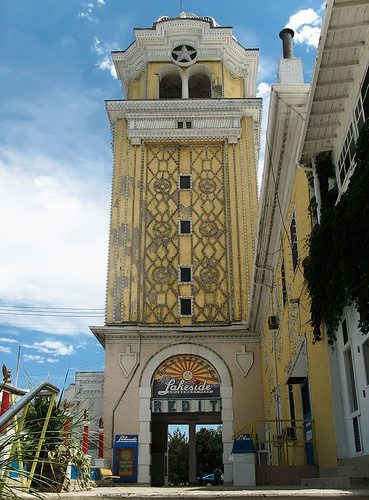 Lakeside Amusement Park started as a White City in 1908. White Citys sprung up in various places across the United States as imitations of the White City set up at the World's Columbian Exposition of 1893 in Chicago. There, they built a Beaux-Arts style city with hundreds of thousands of light bulbs provided with electricity by the competing technologies of Thomas Edison (direct-current) and Nikola Tesla (alternating-current).
The Tower of Jewels above is decorated with 16,000 light bulbs.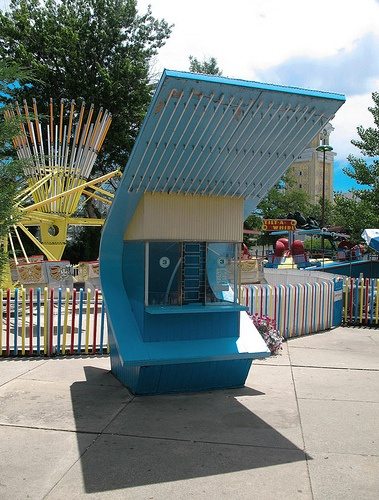 Lakeside is one of the oldest remaining amusement parks in the U.S. After Benjamin Krasner bought the park in the 1930s, he gave it an incredible Art Deco makeover with the aid of architect Richard Crowther.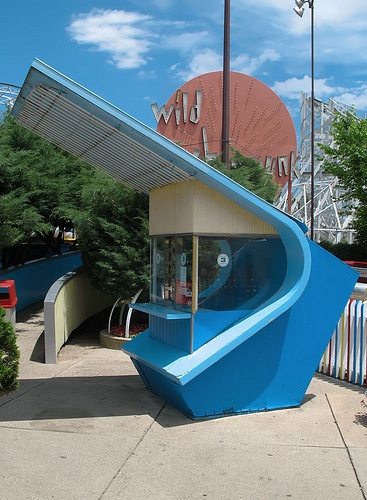 When Richard Crowther moved to Denver, he was an expert at neon lighting as he had just lit up the San Francisco Golden Gate International Exposition Fair of 1940. Crowther became a famous Denver modernist architect, designing the Neufeld House in 1956. He designed multiple Cinerama theaters including Denver's Cooper Theater on Colorado Blvd (now gone), and achieved his greatest fame as a pioneering green architect in Cherry Creek, noted for his use of Passive Solar Heating.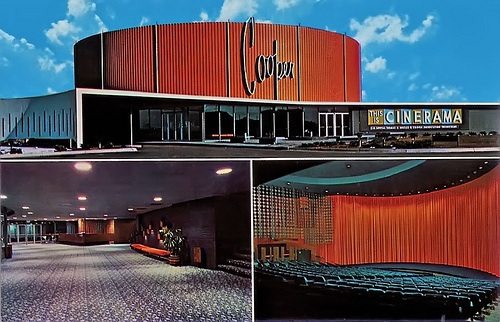 The Cooper Cinerama Theatre, from 1961.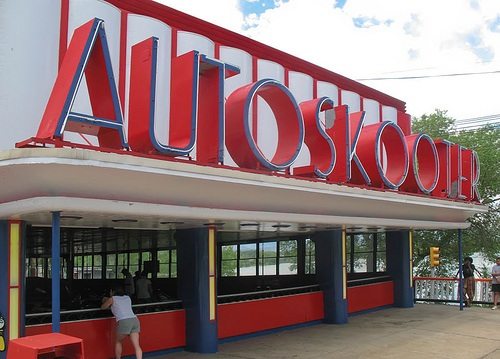 Lakeside is filled withoutstanding examples of Art Moderne or Streamline Modern signs, ticket booths, gardens and other features. The parts of the park that are not Art Deco are from the original White City and are often reused elsewhere in the park.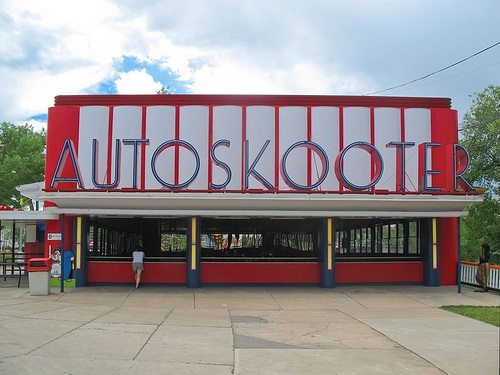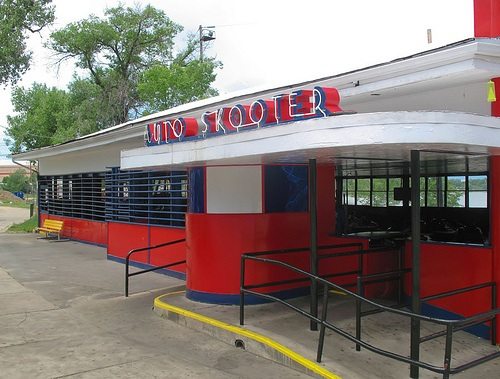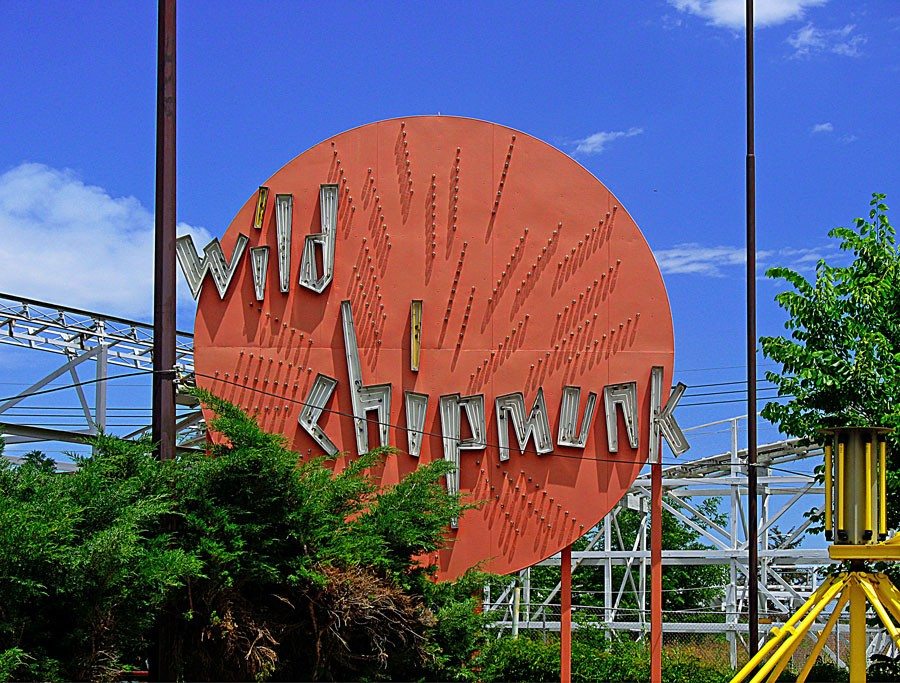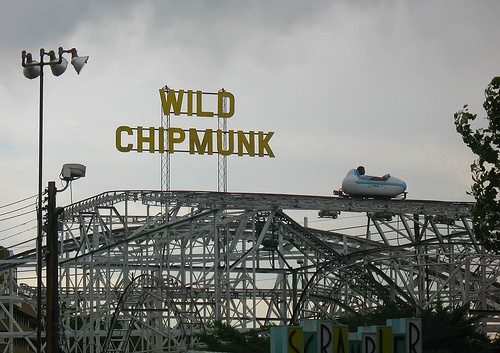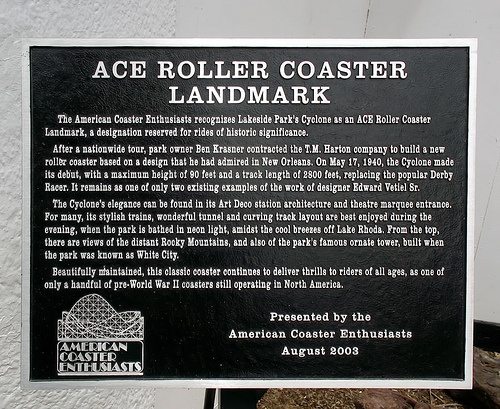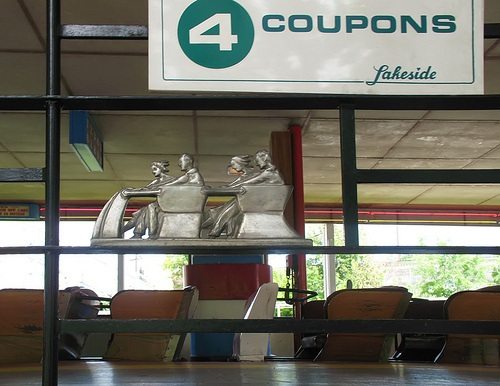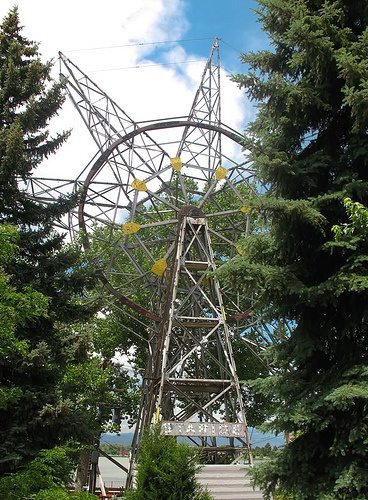 The Starride ferris wheel from the earlier days of the park.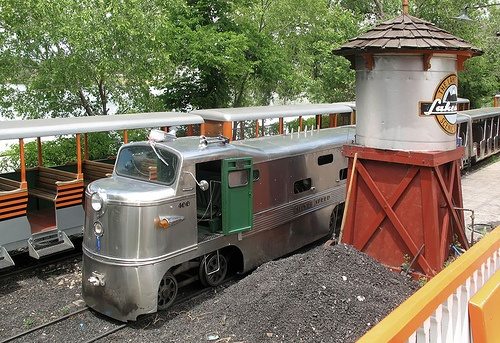 A minature diesel version of the Zephyr!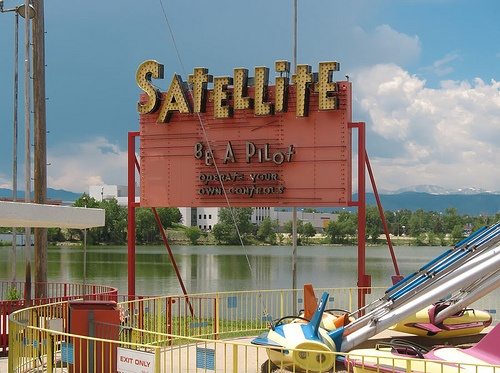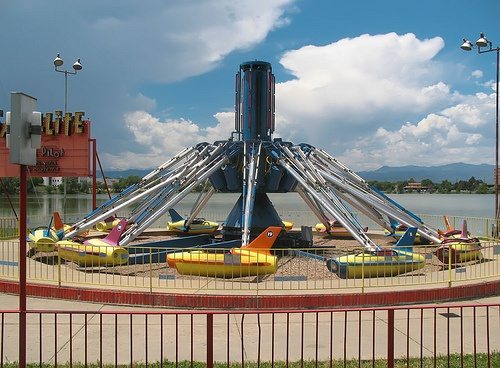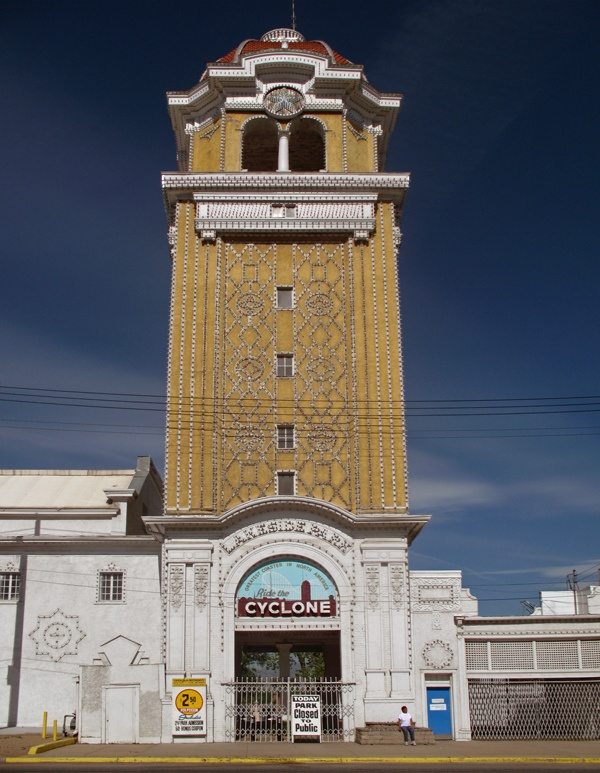 When this tower was built in 1908, it was the tallest structure in the state!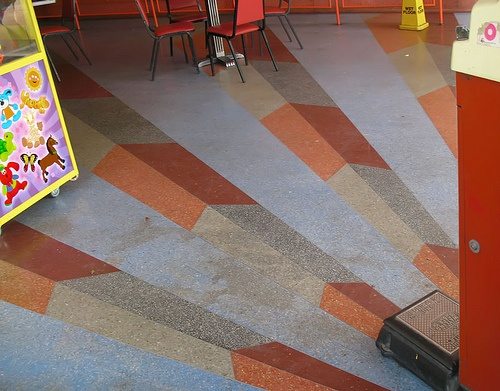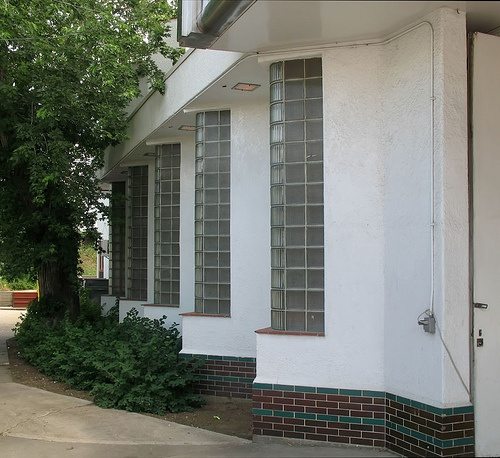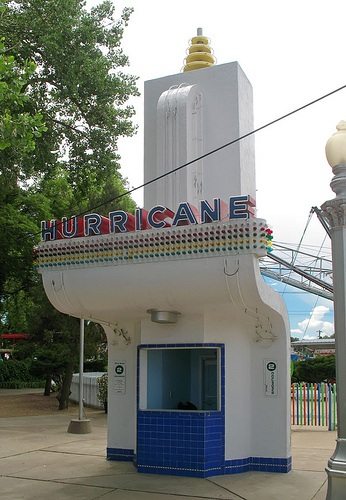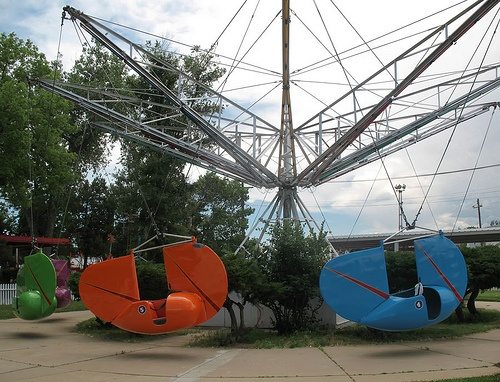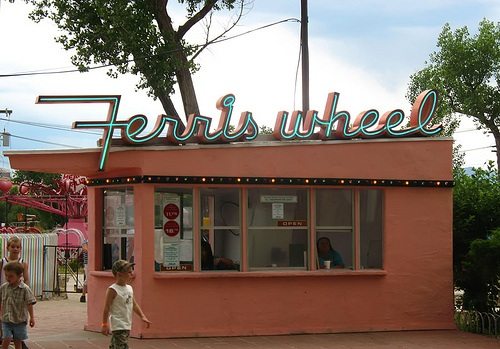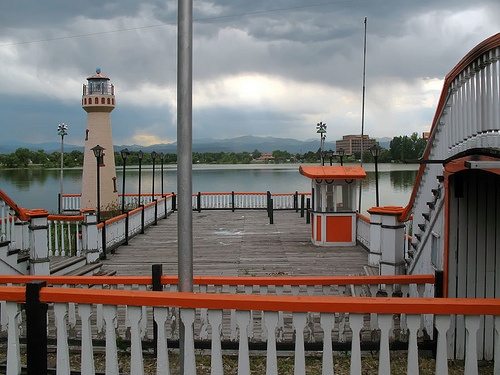 Looking out over Lake Rhoda.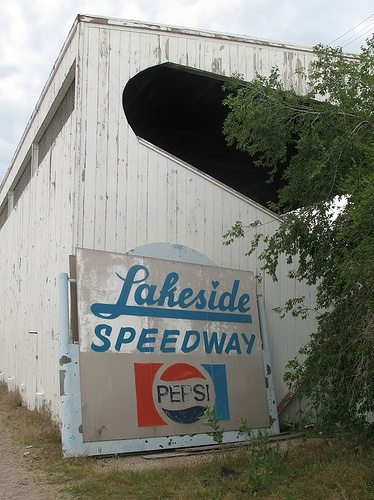 Lakeside Speedway closed in 1988 after 50 years of racing!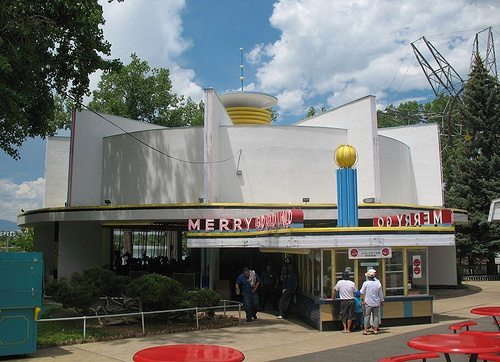 Lakeside's famous Merry-Go-Round. Four rows filled with the widest variety of animals you will ever see on any merry-go-round.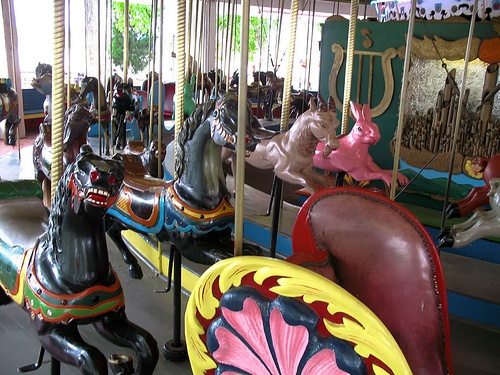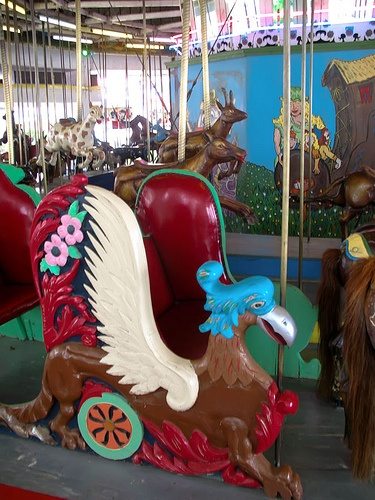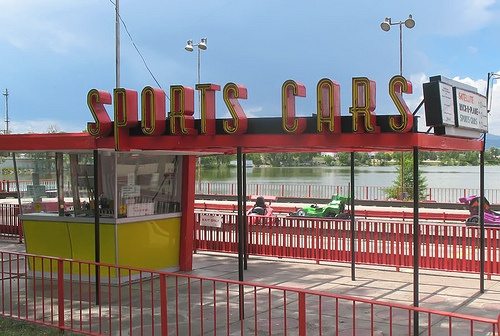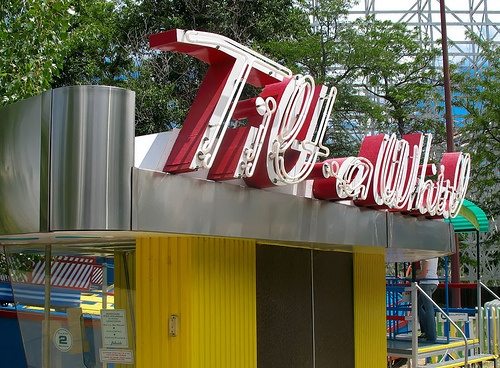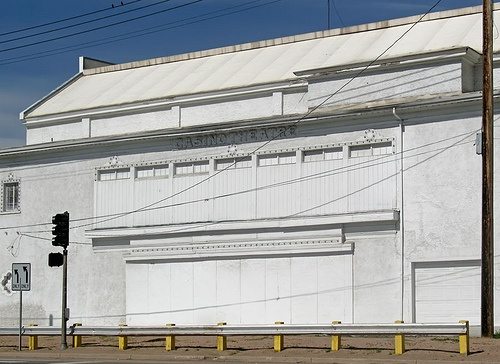 White City's Casino Theatre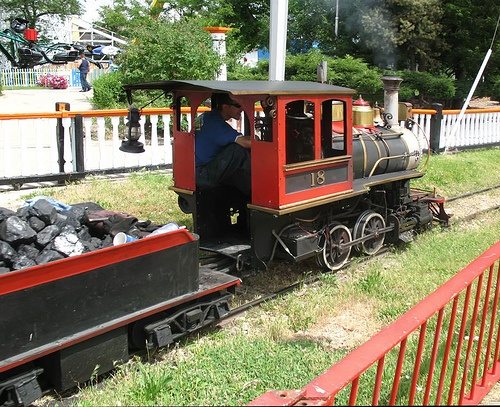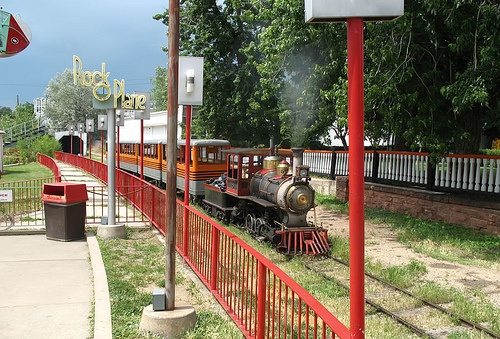 This steam-powered minature locomotive has been running here continously since the opening of the park in 1908!
---
Randy June 5th, 2012 at 1:43 pm
Those great pictures really bring back some memories. Congratulations on your 500th post.
Why don't they let you photograph freely at Lakeside?
Scott hatch June 5th, 2012 at 5:35 pm
What wonderful photos! I have many childhood memories of Lakeside. It has seen good days, and bad. I miss the Funhouse. Thanks for sharing!
Jim Macklin June 5th, 2012 at 6:24 pm
I don't know, maybe they are worried about child predators or something.
Susan the Neon Nurse June 5th, 2012 at 7:17 pm
Funny coincidence! The page I have from a photo exploration of Lakeside are also from 2006. You clearly covered the park thoroughly, so a lot of mine will be the same scenes. But on the third page on my site there are some things that might interest you — the park dump and interiors of the racetrack.
You have a fantastic blog, by the way!
Anonymous June 5th, 2012 at 7:46 pm
Tom — wonderful post and congrats on making it to 500!
Jim Macklin June 6th, 2012 at 6:15 am
That's great Susan, even looks like the same day. Some of the same shots!
Lucretia April 3rd, 2013 at 7:25 pm
So happy to wander across this post! Following a rabbit down the Internet hole (to find Crowther after hunting down the Cooper theater info) brought me to these gorgeous pictures!
Raised here, we were Elitch's people until the 'great move' and the loss of everything that made it so amazing… so I didn't 'discover' Lakeside until I was an adult. We used to drive by the outside, but it had it's sketchier moments a couple decades ago.
My husband & I were thrilled at all of the neon and art deco design still there when we went there a few years ago and wondered at it's history.
Now, it's solved for me – and these photos are gorgeous! 🙂
Denver Todd June 11th, 2013 at 9:53 pm
Lakeside is rich in architectural history, but is desperate for upkeep. There is so much charm in the place, so much potential for each building, but sadly they are just ignored. Many of the art deco ticket kiosks are just storage.


Related Posts from theDenverEye!

theDenverEye
Average rating:
0 reviews