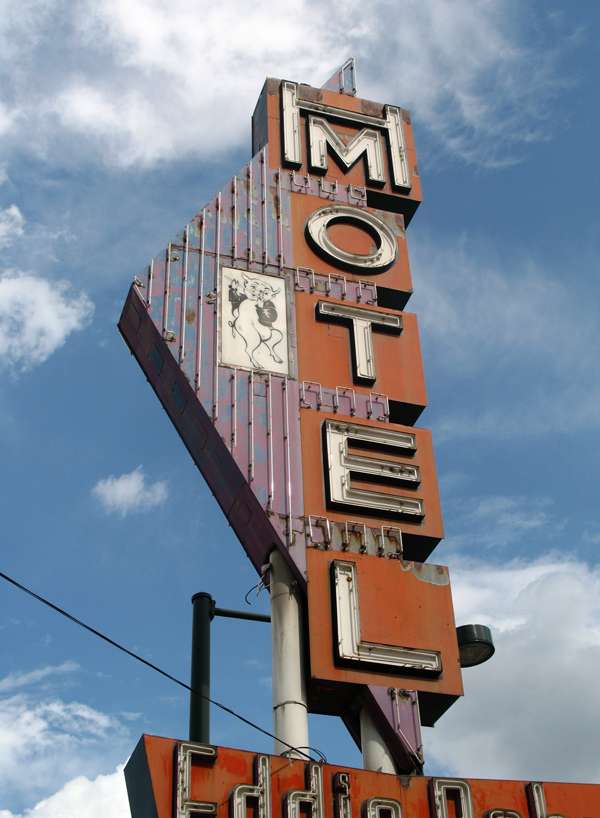 Long in a state of disrepair, Eddie Bohn's Pig'N Whistle Hotel/Motel on W. Colfax caught fire last night.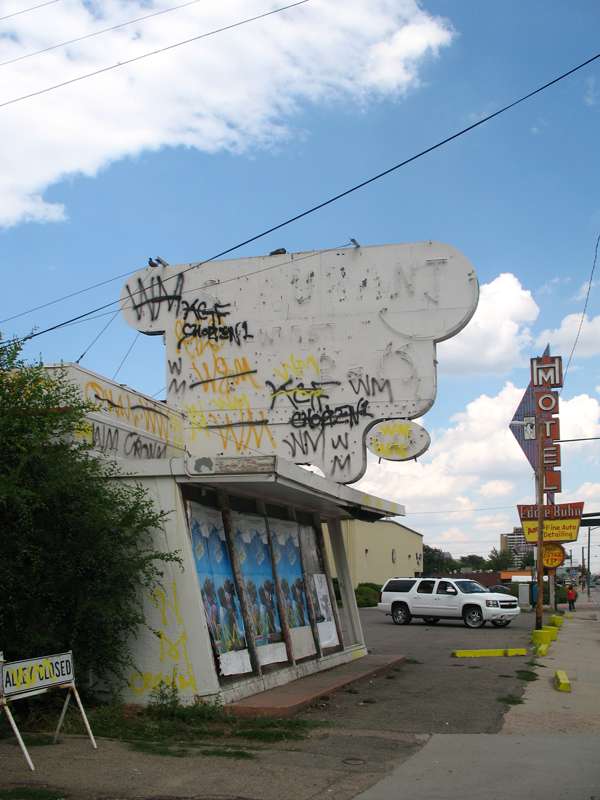 Originally opened by larger-than-life boxer Eddie Bohn in the '20s, it was updated and added to over the years, until finally closing in 1991.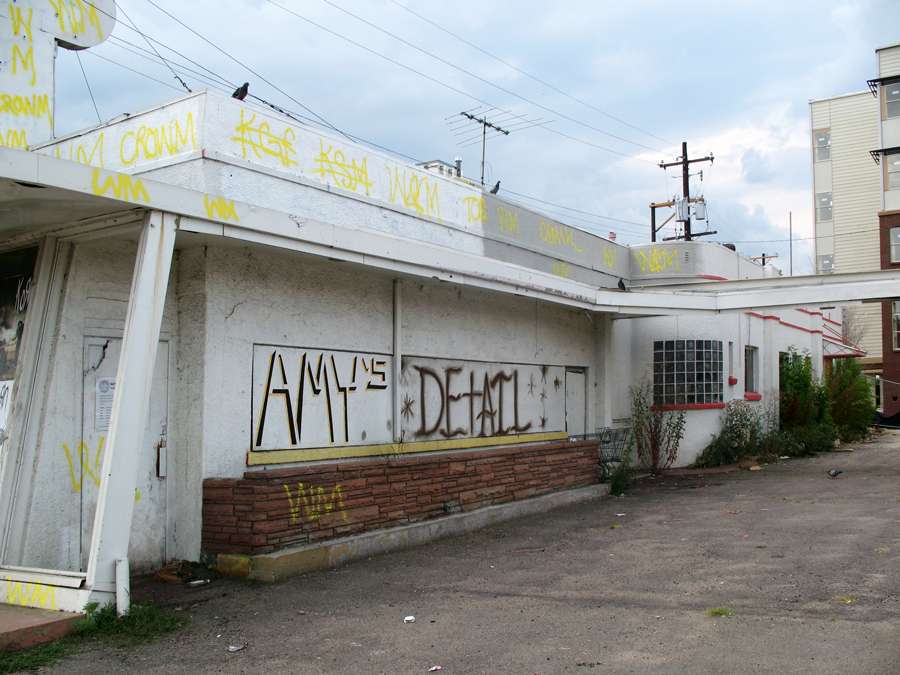 This was a particularly bad graffiti day a couple of years ago.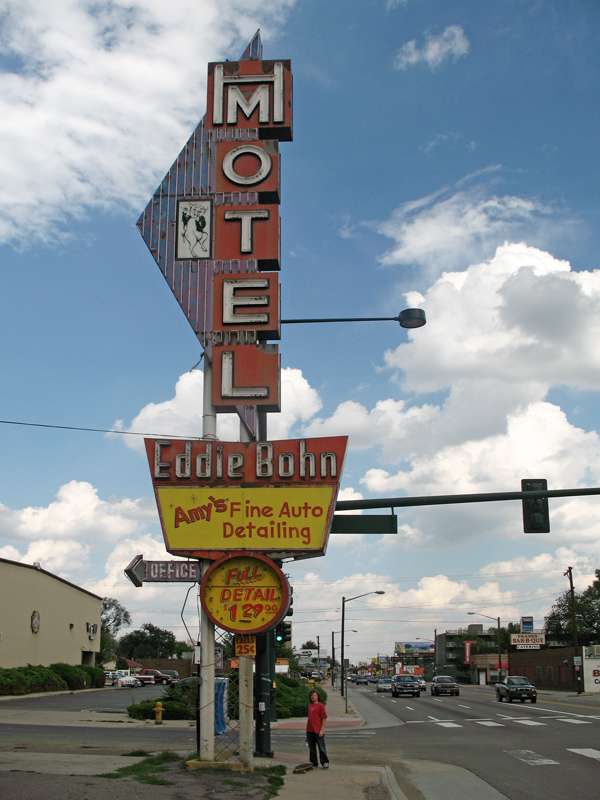 ---
erick April 23rd, 2011 at 5:34 pm
we went for breakfast there back in the late 80's and got to meet Eddie "Punch" Bohn just before he passed away
theDenverEye
Average rating:
0 reviews