An early-1960s White Spot location on Alameda, designed by Armet & Davis, the designers of many of the Googie-style coffee shops of Los Angeles.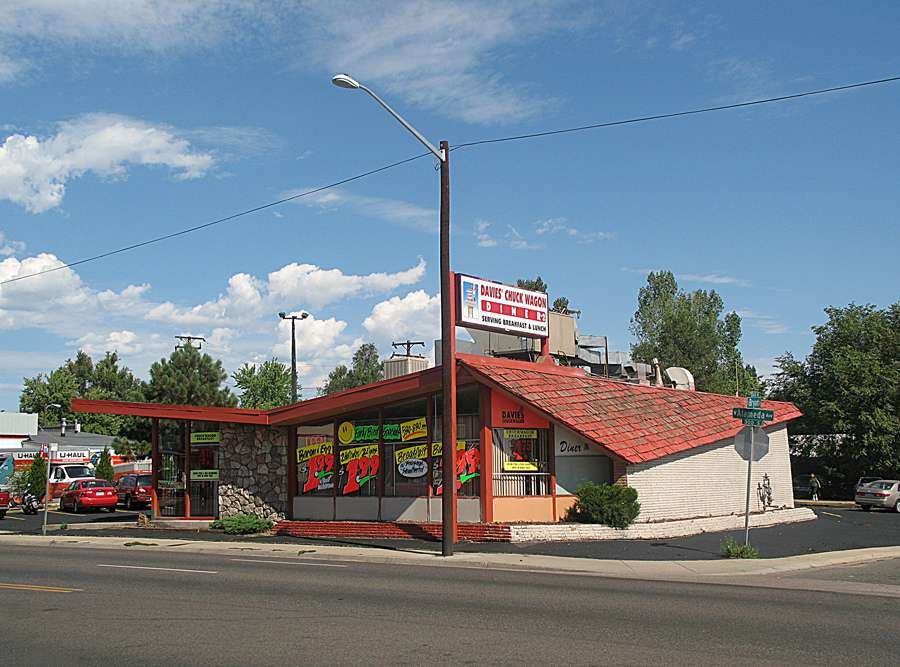 This building has a butterfly roof with an additional fold. It is now part of the Davies' Chuck Wagon family of historic coffee shops.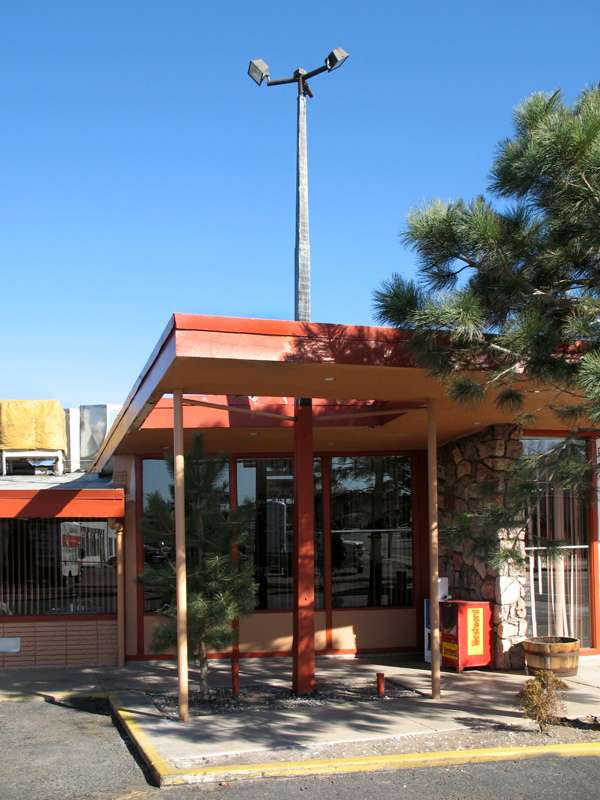 A light post takes the place of the original White Spot sign that would have passed through this opening in the roof.


Related Posts from theDenverEye!

theDenverEye
Average rating:
0 reviews