Hooters occupies this spot which once housed a White Spot coffee shop.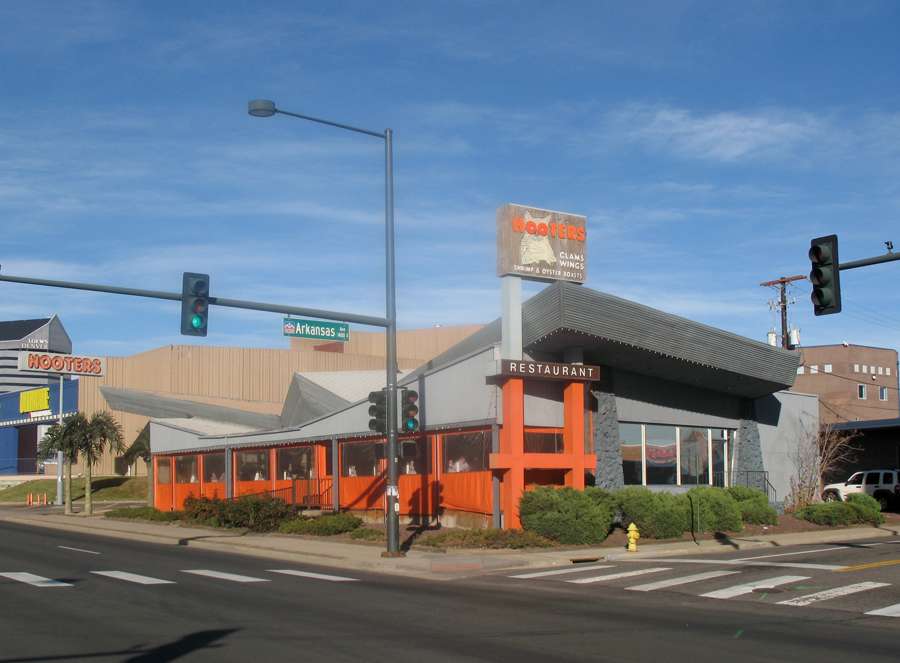 These "Flying-Nun" roof buildings were designed by the famous LA Googie-style architectural team of Armet and Davis in 1961.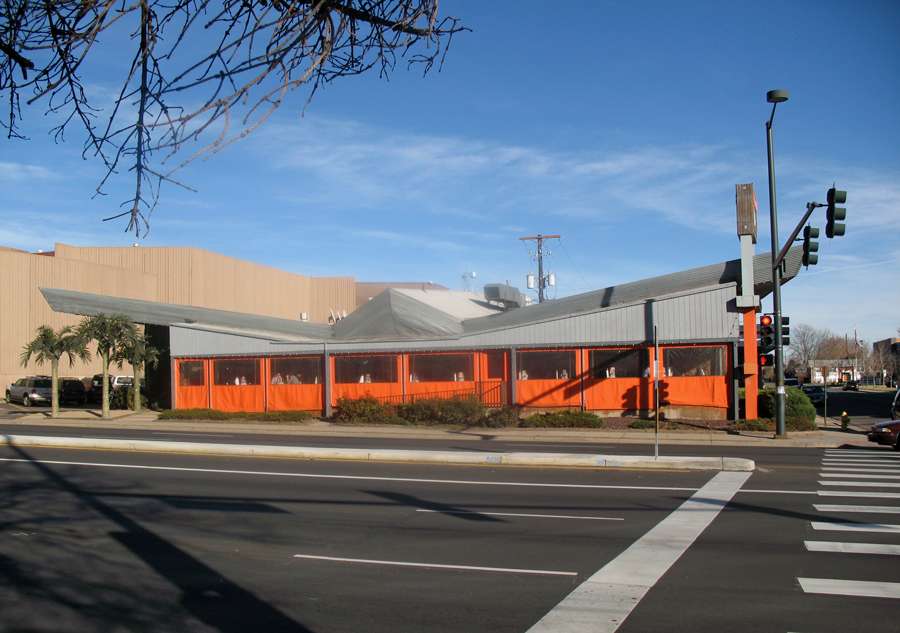 The covered porch is an alteration, but Hooters has kept this building in pretty good shape.


Related Posts from theDenverEye!