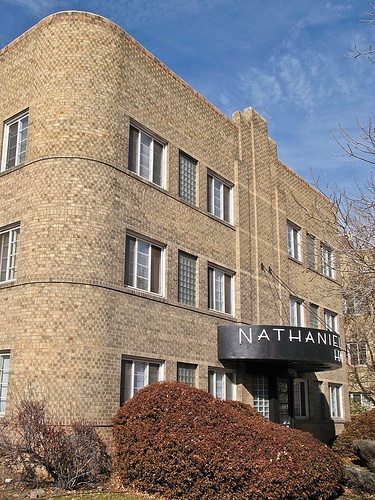 See more images of the apartment buildings of Poet's Row.
See More
Welcome to theDenverEye!
theDenverEye.com is a photoblog dedicated to the art, architecture, and history of Denver
Browse All Our Posts by Category Below
Latest Posts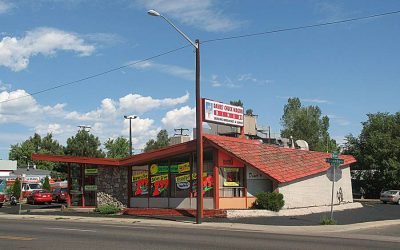 About Denver Architecture
Denver showcases a wide variety of architectural styles reflecting the city's history and growth. From historic 19th-century buildings to sleek modern skyscrapers, Denver's architecture embodies a fusion of Old West charm and urban sophistication.
Historic Architecture
Denver's architectural journey can be traced back to the mid-19th century with the Colorado Gold Rush. Some of the oldest buildings, such as the Four Mile House, show the influence of this period and the rustic style typical of the early settlers.
The Larimer Square, which is the city's oldest block, features beautifully preserved Victorian-era buildings. The Molly Brown House Museum, once home to Titanic survivor Margaret "Molly" Brown, is another fine example of Victorian architecture and is now a key historic site in the city.
Denver's State Capitol, completed in 1908, is a prominent neoclassical structure, known for its remarkable gold dome which was added to honor the Colorado Gold Rush.
Art Deco and Beaux-Arts Architecture
In the early 20th century, Denver saw the rise of Art Deco and Beaux-Arts architectural styles. The Denver City and County Building is a notable example of the City Beautiful movement inspired by Beaux-Arts. Buildings like the Paramount Theater represent the glamorous Art Deco era, notable for its unique combination of function and style.
Modern and Postmodern Architecture
Denver's skyline has been transformed by modern and postmodern architecture. The Denver Art Museum's Frederic C. Hamilton Building, designed by renowned architect Daniel Libeskind, is an iconic piece of modern architecture, known for its bold geometric shapes and titanium cladding.
The Wells Fargo Center, affectionately called the "Cash Register Building" due to its unique shape, is a famous example of postmodern architecture and one of the most recognizable features of Denver's skyline.
Sustainable Architecture
In recent years, Denver has become known for its commitment to sustainable, or "green," building. The Denver Metro region boasts a number of buildings certified by the Leadership in Energy and Environmental Design (LEED) program. The Colorado Convention Center is one such example, known for its sustainable design and practices.
Neighborhood Architecture
Denver's residential architecture is also quite diverse, with distinct styles prevalent in different neighborhoods. The Capitol Hill neighborhood, for instance, is known for its Victorian mansions and Denver Squares. The Park Hill neighborhood, on the other hand, features an array of bungalows and Tudor-style homes.
Denver's architecture tells a fascinating story of the city's past, present, and future. The city's architectural landscape continues to evolve, mirroring the dynamic spirit of Denver itself.

Contact
Thank you for visiting theDenverEye.com. We hope you found some interesting information and enjoyed our collections of pictures and photos! For any communications, please use our contact form below.