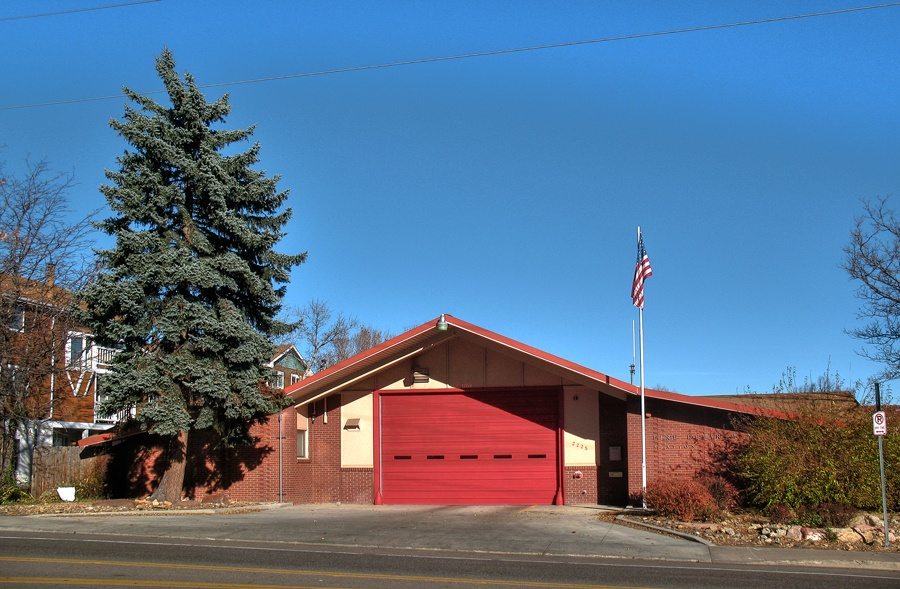 Two Usonian-style fire stations from Boulder. This first one is Boulder Fire Station #2, designed 1958 by Hobart Wagener, a prolific Boulder modernist architect who designed Williams Village.
(For a great overview of Hobart Wagener, visit the site Boulder Modern House).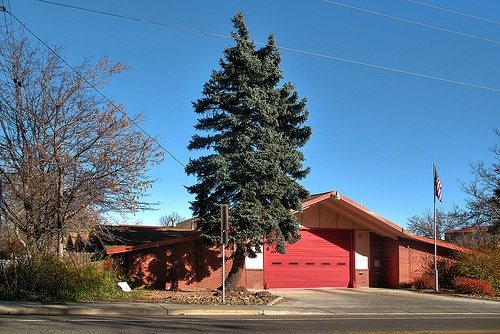 Both stations have tall central garages flanked by offices/sleeping quarters on the sides. In Boulder Fire Station No.2 these flanks have three gables representing the three Flatirons of Boulder.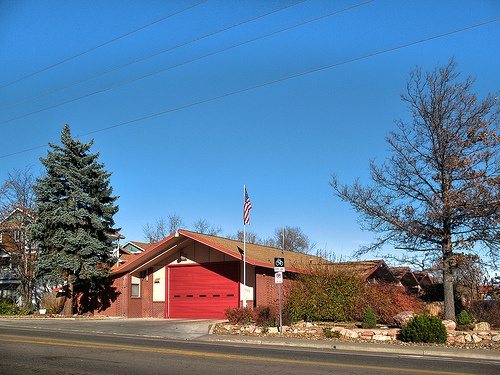 Boulder Fire Station #3 below was designed 1964 by Thomas Nixon & Lincoln Jones, also in the Usonian style.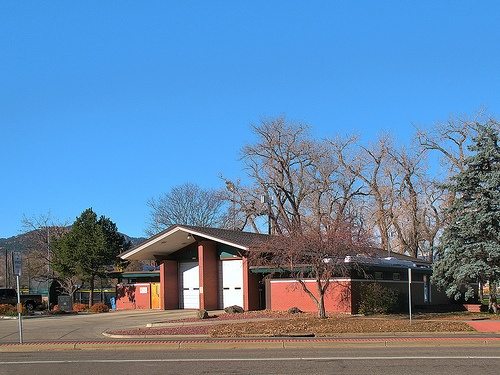 Nixon & Jones designed Boulder's iconic Usonian-style First Christian Church whose prominent bow greets visitors to Boulder as they drive in on 28th Avenue.


Related Posts from theDenverEye!

theDenverEye
Average rating:
0 reviews