Nice '60s photo of Tulagi in Boulder, home to mighty local acts like The Astronauts, King Louie and The Laymen and Zephyr.
(photo borrowed from the Forever Buff Facebook page, thanks to T.V. for the tip!)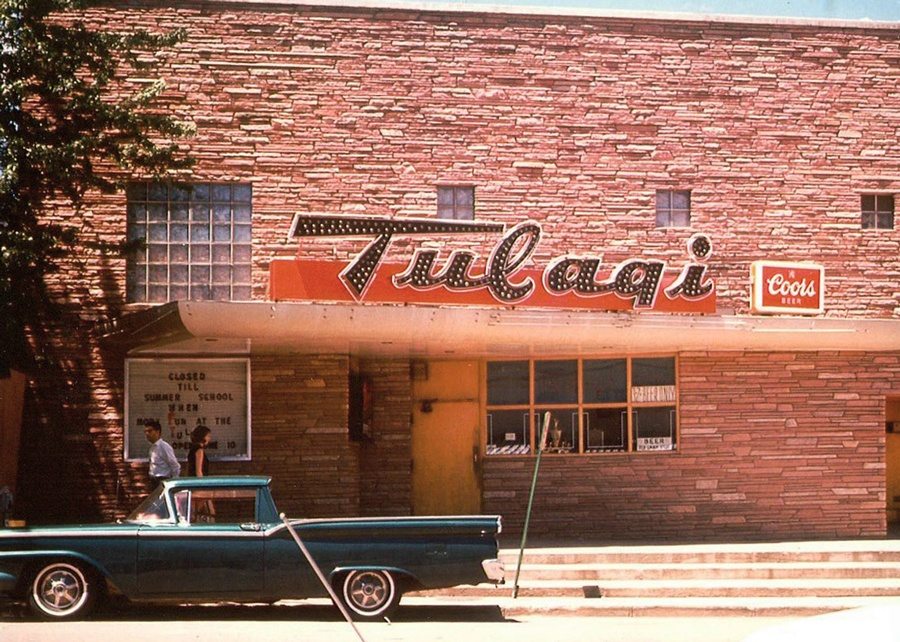 ---
Angeli Wahlstedt February 25th, 2013 at 10:21 am
Cool picture (and car)! That flagstone facade is sooooo old-school Boulder (in a good way!). Any idea what the address is, and if the building is still there?
Jack Liggitt March 12th, 2013 at 3:31 pm
The Tulagi was Coors beer largest customer in the 50's. Before it was the Tulagi, it was the Anchorage, also a huge customer of Coors. Back then, it was impossible to get Coors except locally, but I'm not sure why.


Related Posts from theDenverEye!

theDenverEye
Average rating:
0 reviews