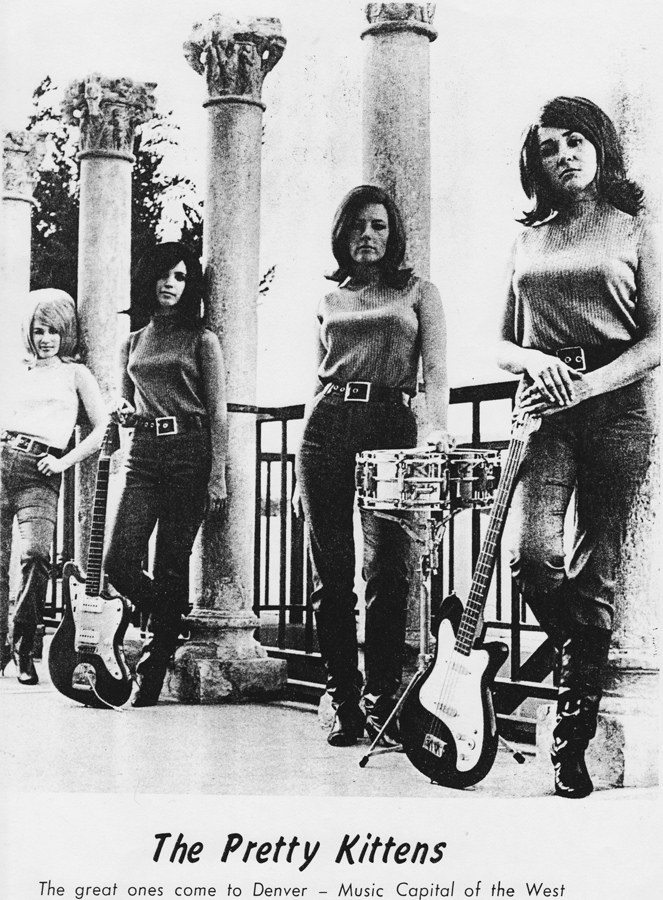 I have had this photo for many years and always assumed it was the Shangri-Las, renamed just for this ad for some legal reason, but it is not! The Pretty Kittens were a real group. One of the best band publicity shots of the '60s!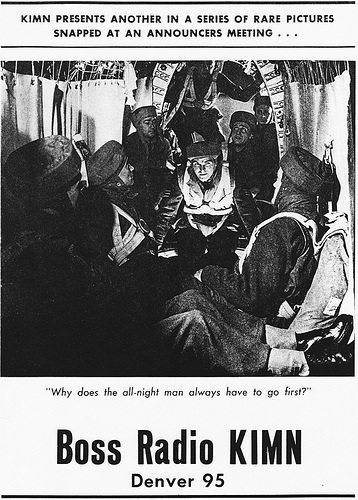 KIMN radio jocks getting ready to do a parachute promotion!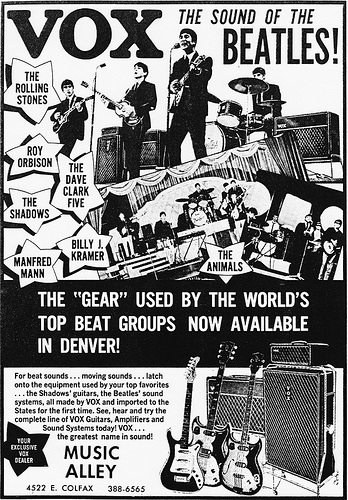 Denver's only 1966 Vox dealer on E. Colfax over by Capitol Liquors.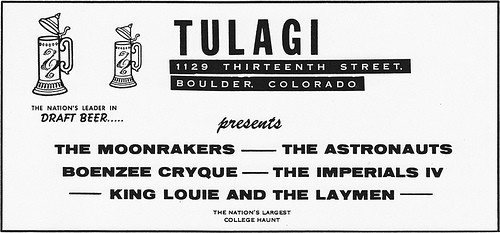 Boulder's Tulagi's! Lists the big local bands of the day, the Astronauts, the Moonrakers, Böenzee Cryque and the mighty King Louie and The Laymen! (there is an unreleased
Laymen lp hiding in the tape vaults of a Denver studio, hope it sees the light of day sometime!)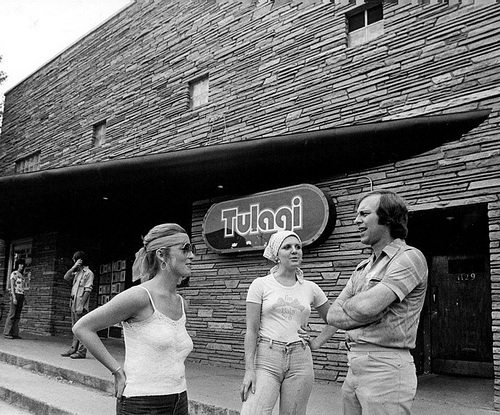 '70s shot of Tulagi's
---
Douglas January 12th, 2013 at 11:14 am
Even though the ad and the sign in the photo clearly state the name of the club as Tulagi, you twice make the all-too-common mistake of calling it Tulagi's.
The club was named after an island in the Solomon Islands, and was meant to invoke a mindset of a place.
Picky, I know. But it's one of my pet peeves, and just because a lot of people do it, doesn't make it right. See Nordstrom, CBGB, etc.
I do love this site, and I really appreciate your work here.
Dirkle February 1st, 2013 at 2:42 am
Ist dies nicht ein camel toe?
YA! Das ist ein camel toe!!
Rob February 14th, 2013 at 11:08 am
The KIMN ad reminded me of the KIMN Chicken. A childhood hero of mine.
Jack Liggitt September 15th, 2013 at 11:13 pm
Whether or not the name is Tulagi or Tulagi's, the original name of the most famous beer saloon was The Anchorage, and was known by that name until the early 1950's (?). Denver's East High always opened their football season with a game vs Boulder High School and we migrate to the Anchorage after the game for a few suds.
theDenverEye
Average rating:
0 reviews