My copy of this 1964 AOK – Astronauts Orbit Kampus LP has a bit of cover wear, but despite considerable time spent, I cannot quite line up where on Flagstaff Mt. this picture was taken.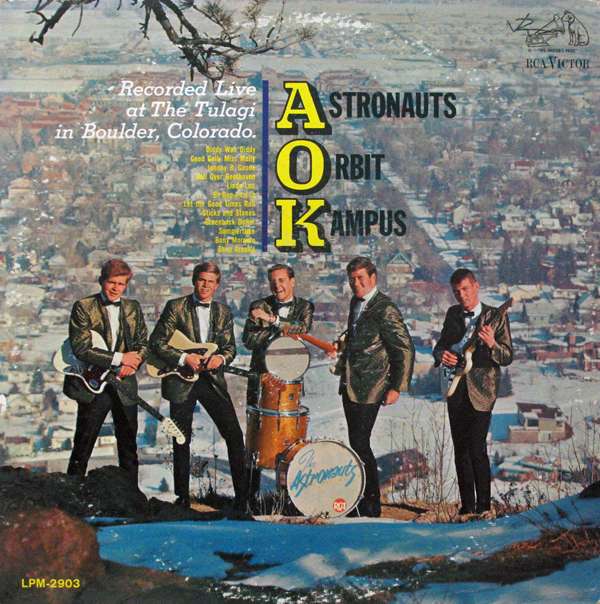 It would seem that the street on the right is Aurora Ave, but I cannot be sure, maybe it is College Ave. You can see that the foothills up right against the mountains have yet to be filled in with Charles Haertling's masterpeice designs, though you can spot some new mod houses in the lower right.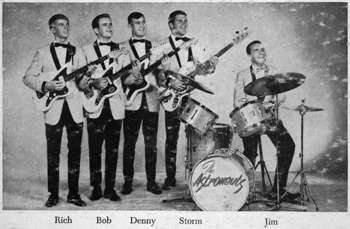 The mighty Astronauts ruled over the front range in the years 1963-65.
---
Donita Hamlin-Simpson March 16th, 2010 at 9:30 pm
The road on the right is Baseline Road. They are standing up by the "Flagstaff House" when this was taken.I have all their LP's that are autographed as I was thier Vice President of the Astronaut's Fan Club back in the 60's in Boulder.It's a joy to see them again and you have an interesting site.
Thank you,
Donita Hamlin-Simpson
theDenverEye
Average rating:
0 reviews