Denver's Choosey Mother's reunion show playing their Broadway street anthem at the Lion's Lair last weekend. First show in 18 years!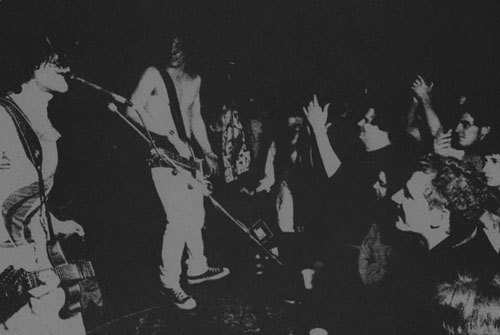 Choosey Mothers 18 years ago, same angle, same faces in the crowd! (Almost, I ducked out of the video!)
I am hoping the smoke clears out this weekend so I can get that classic Denver blue sky into some new photos!
---
Anonymous July 13th, 2012 at 7:24 am
Is the vintage pic printed backwards? Or were the guys playing left-handed at the time?
Jim Macklin July 14th, 2012 at 10:25 pm
Ha, you are correct, but that is the way it was printed on their record way back then!
theDenverEye
Average rating:
0 reviews