This old gas station on Colfax Avenue, is perhaps Denver's best example of an Art Deco or Streamline Modern gas station.
I drove by this station on E. Colfax yesterday and saw that is is currently being gutted. They have kept some of the exterior walls.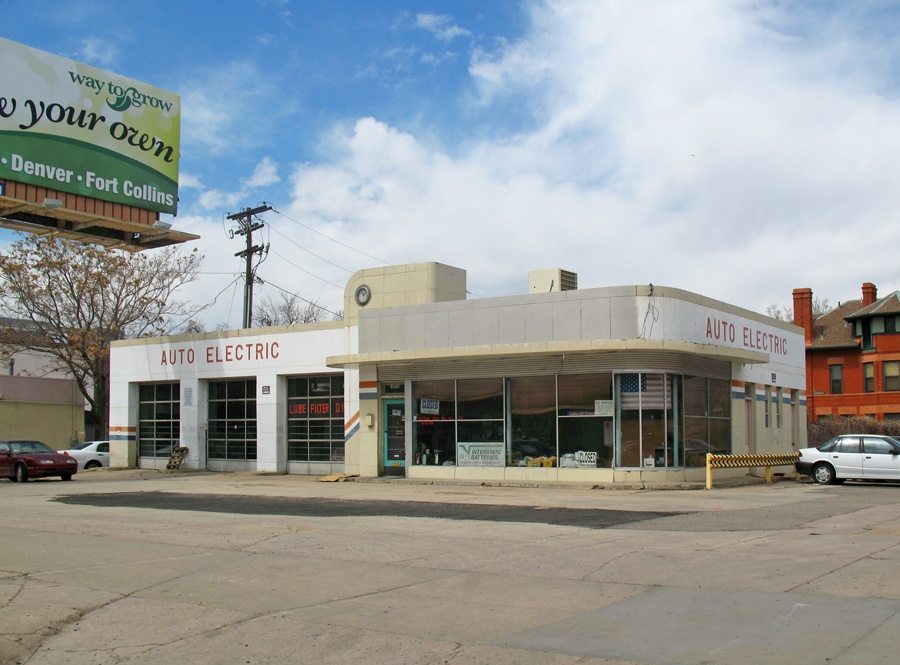 ---
erick April 23rd, 2011 at 5:45 pm
it's a 7-11 now … always loved the clock- (but it never worked – even in the 70's when I lived around the corner)
Joe I August 10th, 2010 at 10:42 pm
I read it's going to be a 7-11. (see link below) Also, it's on East Colfax. Not trying to nitpick. I love this blog.
Jim Macklin August 11th, 2010 at 9:11 am
Hi, thanks for the comment, fixed. That's what happens when I rush!
theDenverEye
Average rating:
0 reviews