Photo © 2012 Scott Murdock
Guest photographer Scott Murdock with an iconic shot of the Bluebird Theater on Colfax.
The theater was designed by Harry Edbrooke in 1913 for John Thompson and was originally called the Thompson Theater. While movies had been playing in town before 1913, the Bluebird was the first theater in Denver designed specifically for screening films. Edbrooke is probably the most famous and prolific of downtown Denver's architects. (And he later designed the Ogden Theater for Thompson as well.)
Harry Huffman, the Denver movie theater mogul (who built Shangri-La), bought the theater in 1921, changed the name and added the first Bluebird signage, which originally had a very large bird placed on top. I assumed the sign was replaced with the current Art Deco sign in the '30s.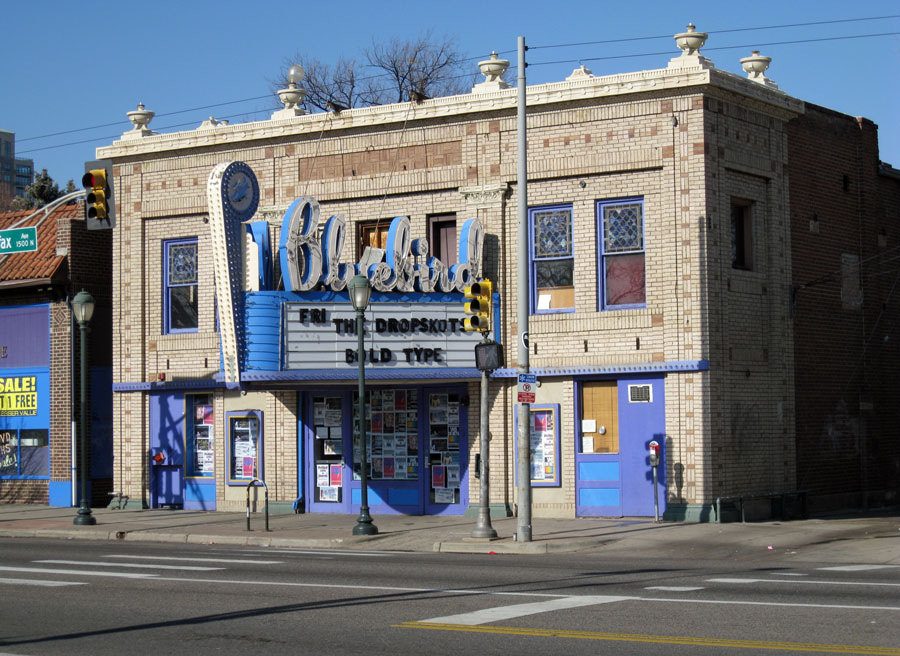 theDenverEye
Average rating:
0 reviews