Downtown Denver's only surviving original movie house, the Art Deco Paramount Theater. Designed 1929 by Temple Buell.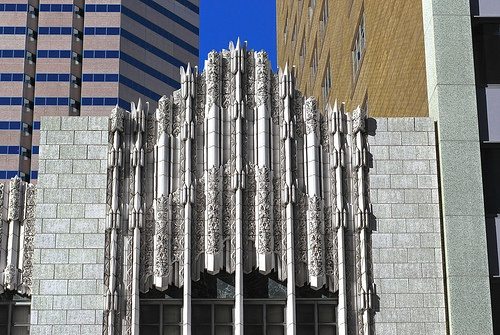 Other surviving Temple Buell Art Deco designs are the Horace Mann Middle School and Mullen's Home for Nurses.
Temple Buell was one of Denver's more successful architects. He purchased land and eventually used it as the location of the original Cherry Creek Shopping Center.
theDenverEye
Average rating:
0 reviews