Creepy stares from the faces on the Mayan Theatre walls.
Built in 1930 at the end of the construction of grand Art Deco palaces,
this theater adopted the rare Mayan Revival style.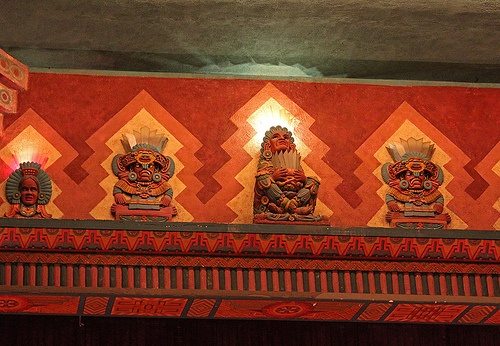 Designed by Montana Fallis with the aid of local artisans, sculptor Julius Ambrusch
and even Victor Hornbein who worked for Fallis at the time.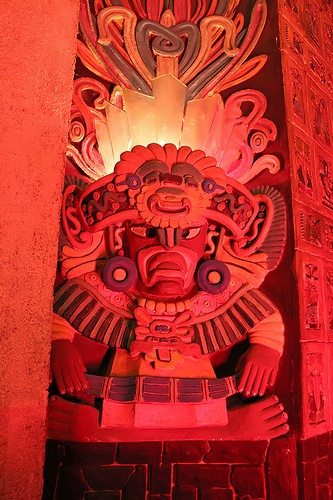 (6 fingers, 4 toes?)
I took these photos at Doors Open Denver on the yearly tour
of the theater by Chris Citron, who was one of the leaders of
the movement to preserve the Mayan.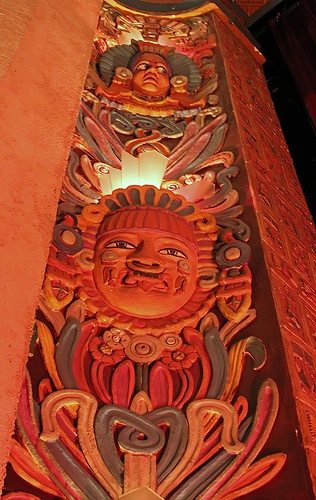 The stock market crash put an end to the construction of Art
Deco film theaters and time has taken away most of them.
The Paramount Theater is the other great preserved Art
Deco theater in Denver.
theDenverEye
Average rating:
0 reviews