Horace Mann Middle School, a Temple Buell Art Deco brick masterpiece designed in 1931.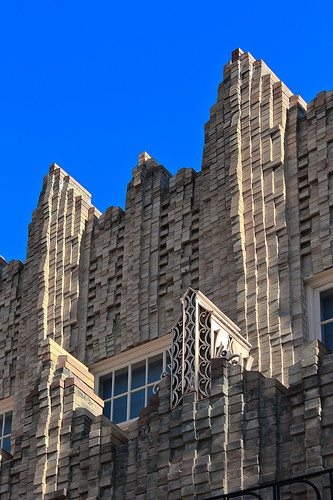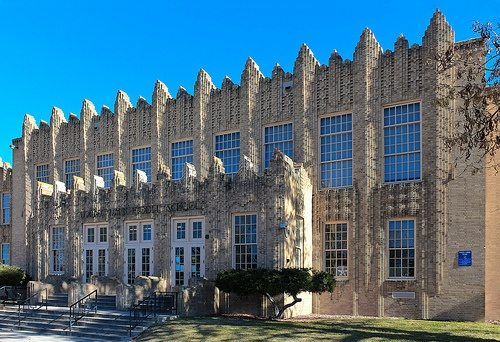 Named after the famous education reformer from Massachusetts, the floor plan view is a giant "H".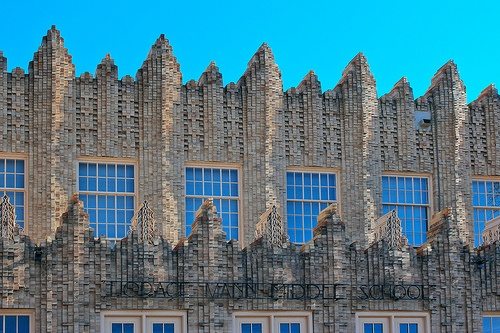 And because the floor plan is clearly an "H", I would suggest that the elevations also
represent abstracted "H"'s, as well.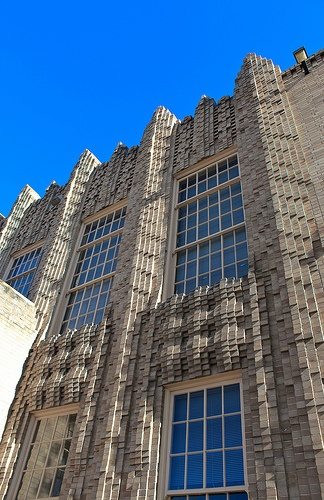 Temple Buell is the master Denver architect repsonsible for the location of the Cherry Creek Shopping Center. In the 1930s, he designed Art Deco treasures, thankfully some still survive today. Other examples are the brick Mullen's Home For Nurses and the terra cotta Paramount Theatre.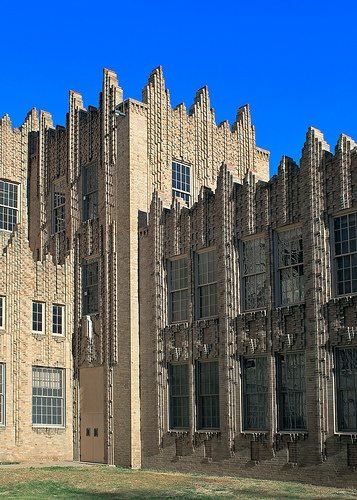 I cannot imagine how the designs created from the stacked brick could be planned out on a sheet of drafting paper or how bricklayers could even implement these plans.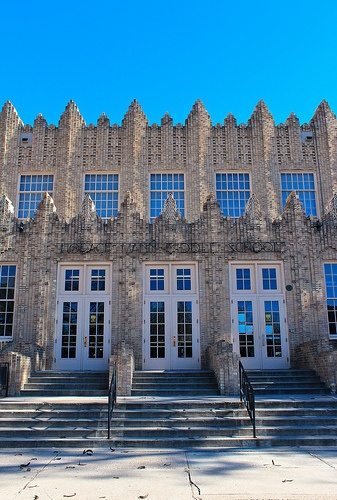 (as always, click photos to enlarge)


Related Posts from theDenverEye!

theDenverEye
Average rating:
0 reviews