The Buerger Brothers Beauty Supply building in downtown Denver, an Art Deco design
from 1929 by Montana Fallis. Fallis' firm also designed the Art Deco Mayan Theater.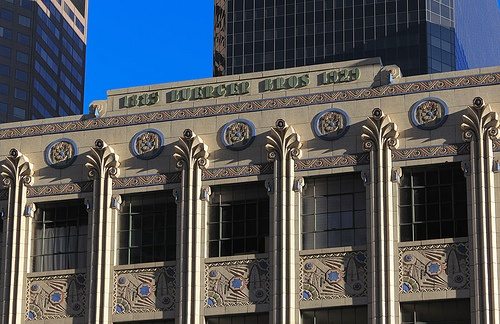 Terra cotta design from Buerger Brothers Beauty Supply.
The Historic Denver Guidebook, Denver: The Modern City (by Michael Paglia, Rodd Wheaton and Diane Wray Tomasso) suggests that Fallis' son Myrlin Fallis might have been that actual designer of The Mayan and Buerger Bros.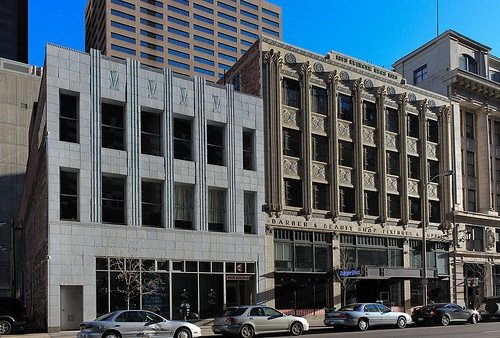 In 1937 Buerger Brothers expanded into the Denver Fire Clay Building next door with a
white tile Art Deco makeover to create the Buerger Building Annex sister building.
theDenverEye
Average rating:
0 reviews