Otto Kuhler was one of the world's most famous industrial designers, well known for his Streamline Modern locomotives from the 1930s.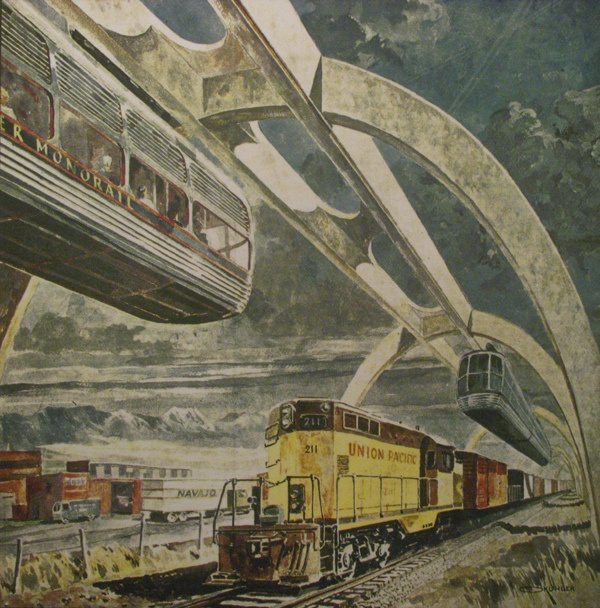 In 1967 he illustrated plans for a monorail system for Denver that was never built.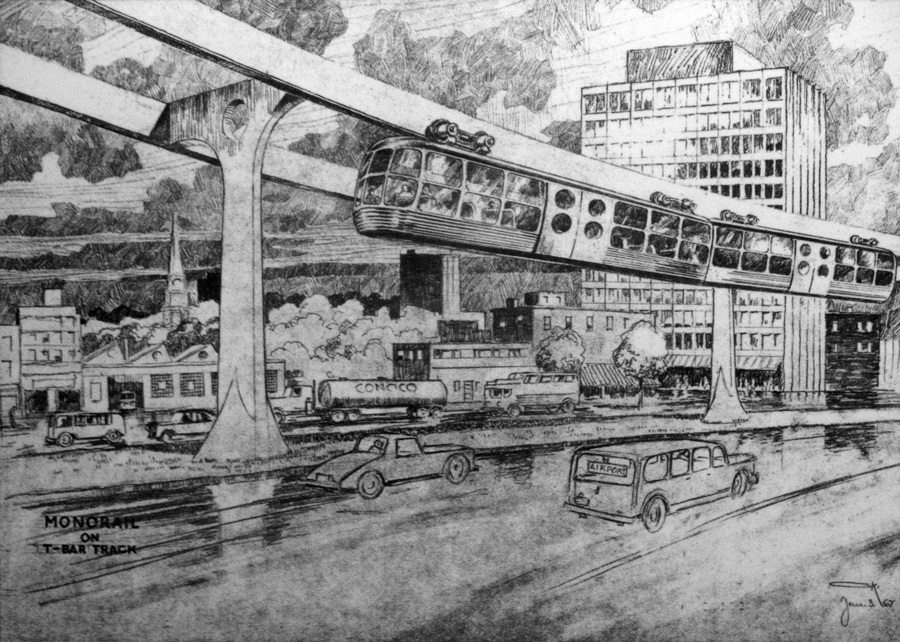 In most places the monorail would be suspended above existing rail lines, though it is riding through downtown in this drawing. (That seems to be I.M. Pei's Mile High Tower in the background, though the Brown Palace across the street, seems to have been left out.)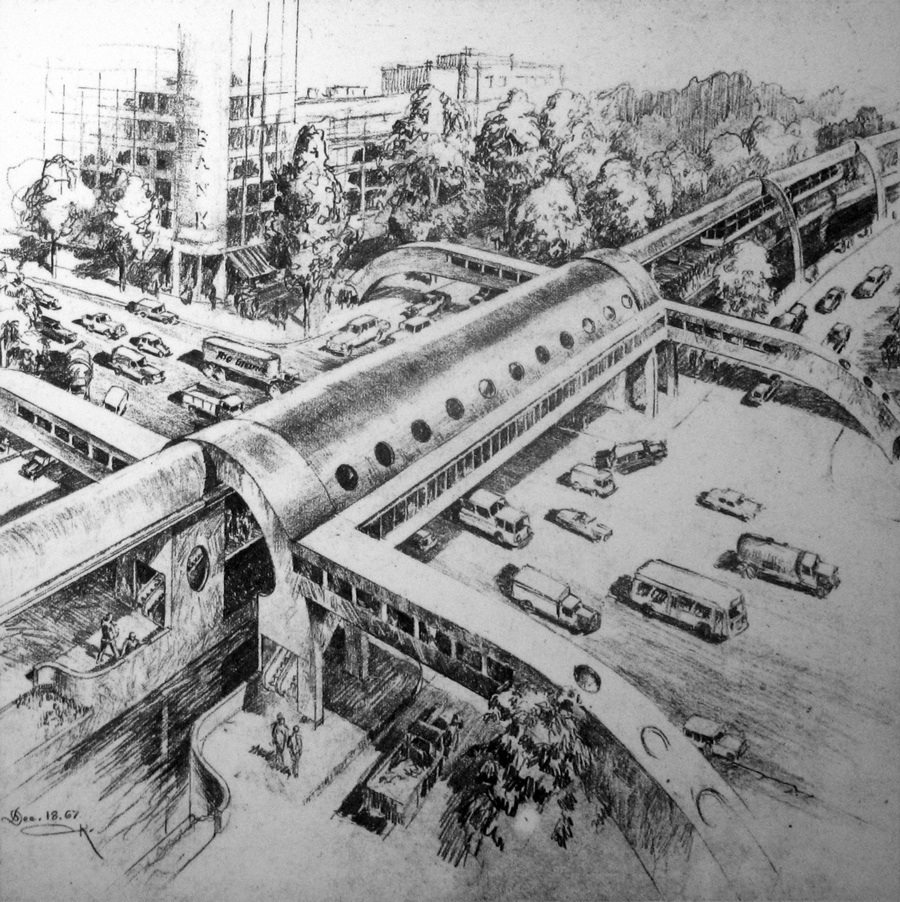 Kuhler seems to have retained much of his 1930s/40s Streamline design in these 1967 illustrations. (I believe that is supposed to be Cherry Creek in the drawing above)


Related Posts from theDenverEye!

Average rating:
0 reviews