The Boulder Eye Clinic, designed 1969 by Charles Haertling.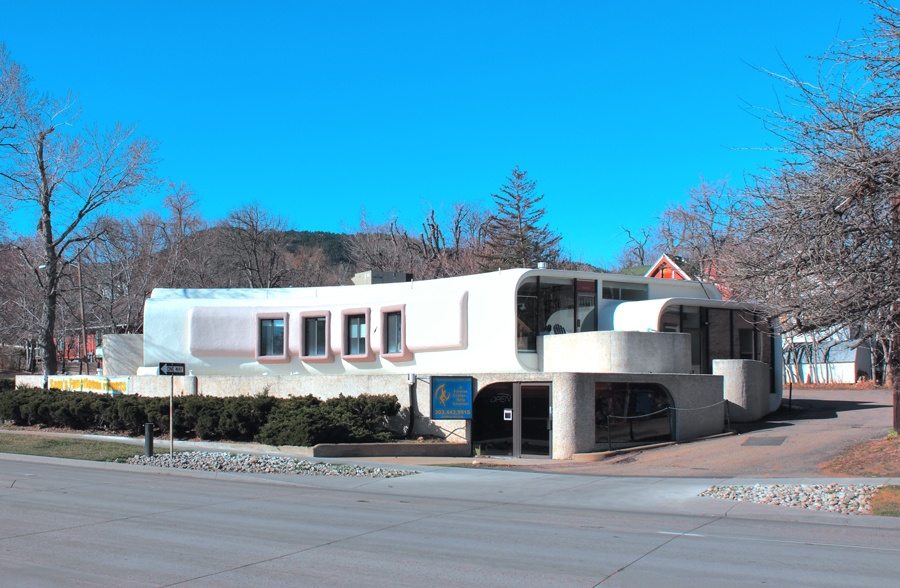 The four windows originally had protruding bays with eye charts at the ends.
Now home to Boulder's What Are Records? (see comments)
---
Erin May 15th, 2011 at 10:10 am
First of all, I absolutely love this blog! So it was cool to see my office featured here (the Boulder Eye Clinic). It's now home to a record label, What Are Records?, and there is a gym downstairs (Functional Fitness) where they used to do eye surgeries. Where the observation room was is now a recording studio. It's a really cool building to work in.


Related Posts from theDenverEye!

theDenverEye
Average rating:
0 reviews