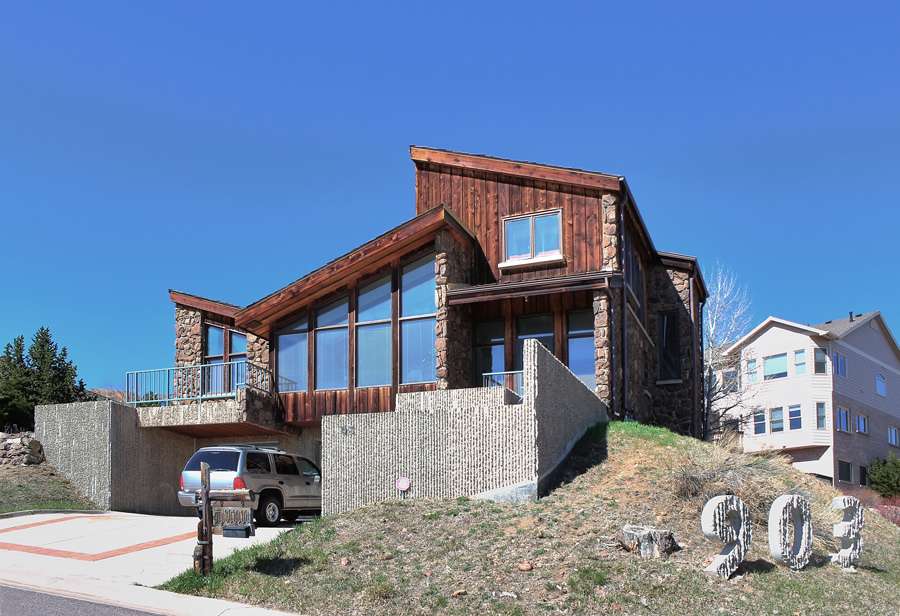 And for Friday, some beautiful Rustic Modern* homes in Lakewood, overlooking Denver.
The home above is from 1987 and makes use of Brutalist poured-in-place textured concrete.
This next one from 1973 is classic mountain Rustic Modernism.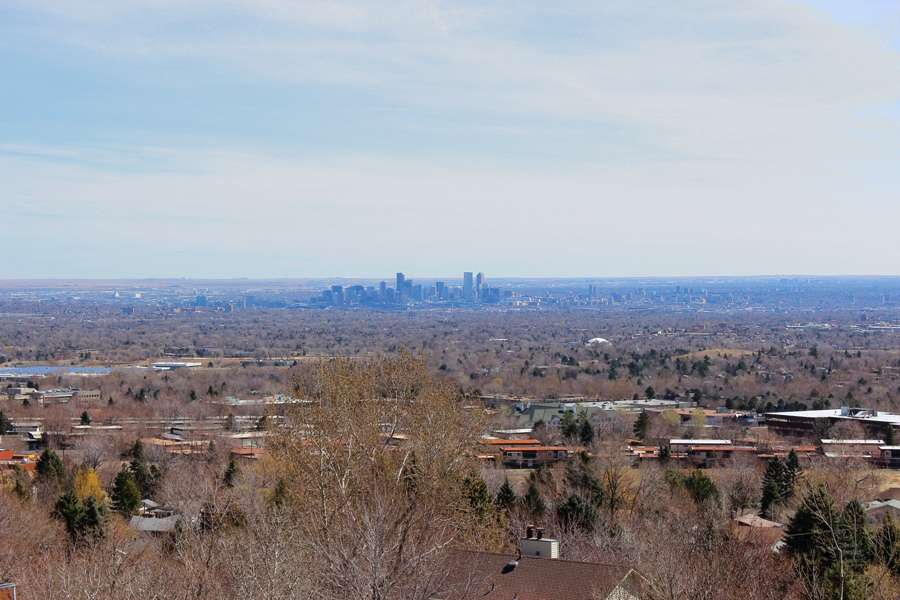 The view of Denver from these homes.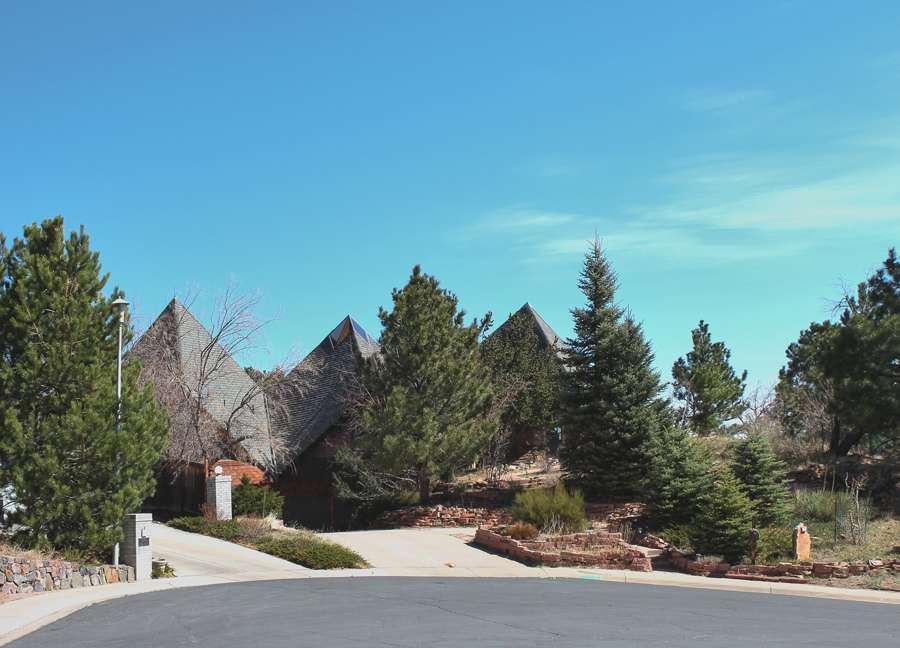 And finally, another attempt at photographing the elusive Expressionist Fredrick House,
designed by Boulder architect Charles Haertling in 1964.
* Rustic Modern term coined by Diane Wray and Michael Paglia, authors of the outstanding guidebook The Mid-Century Modern House in Denver.
---
Victoria April 8th, 2011 at 9:51 am
I like the brutalist house numbers too.
That whole house looks like it would hurt to rub against.
Bruce Walker July 31st, 2011 at 8:01 pm
My father bought a (brand new) ranch house in 1959 in the 1st and Teller area. We had a magnificent view every morning from our windows of the Rockies, including Mt. Evans, etc, and including the area that these houses are now in. At the time, of course, there was essentially nothing between us and the mountains.
In any event, I look at their view of Denver and remember ours from the cut glass clarity of childhood, and I must tell you, our view was much the better.
Enjoy this blog every time I find it in my bookmarks.
Jim Macklin August 2nd, 2011 at 7:38 am
Is the house at 1st & Teller still there? I used to live near there about 10 years ago, I know there have been a lot of changes.
theDenverEye
Average rating:
0 reviews