A side shot showing the incredible roofline of the expressionist Methodist Student Center in Boulder (now Essence of Life Apostolic Church), designed 1957 by Hobart Wagener (click to enlarge). This is one of the first modernist churches in Boulder!
To learn more about Boulder's modern architectural history, visit the impeccable website of Jim Broadus, Boulder Modern House.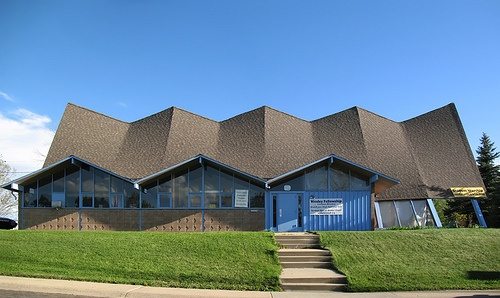 ---
Anonymous December 14th, 2012 at 12:31 pm
Excellent shadows on the roof–you caught the perfect sun angle!


Related Posts from theDenverEye!

theDenverEye
Average rating:
0 reviews