The Wild Chipmunk sign from Lakeside Amusement Park.
The ride (and sign, I presume) was installed 1955.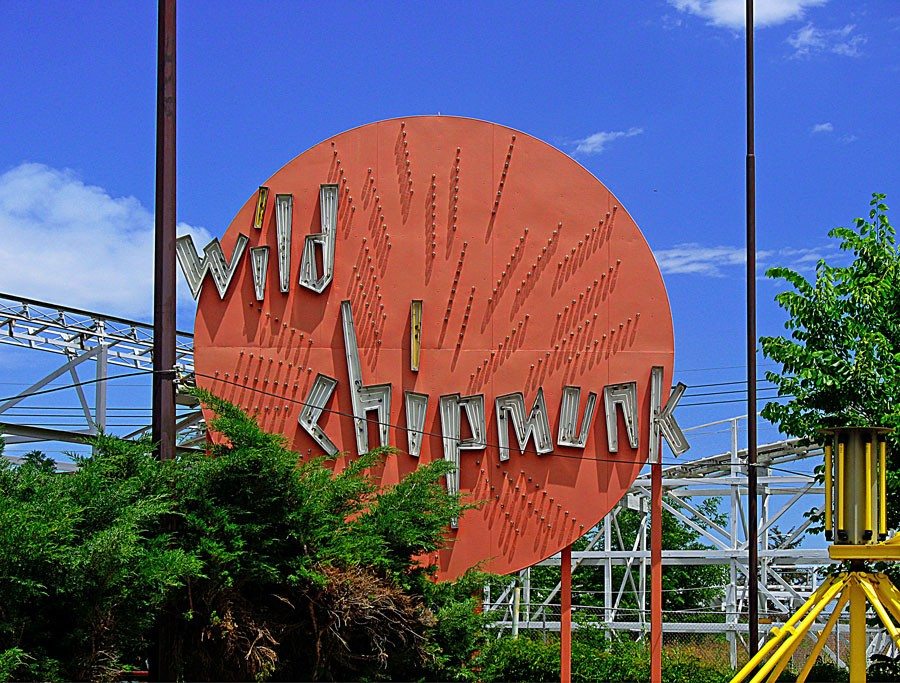 ---
Kenton Schassberger December 29th, 2011 at 6:23 pm
I rode it 3 times the, last time was in 1970 when i was junior at Evergreen High. It was a wild fun ride and if it still exists, worth it as a ride. Lakeside is memorable eye candy. And i think the original Elitch cardens was also memorable and to be honest I have not been to the remake downtown.


Related Posts from theDenverEye!

theDenverEye
Average rating:
0 reviews