Ed Hawkins, the man responsible for Arapahoe Acres, built this house in 1957, after returning from a visit to Japan. He lived in this residence for ten years.
The false balcony is a playful break from the honesty of his beautiful Usonian and International style designs that permeate Arapahoe Acres.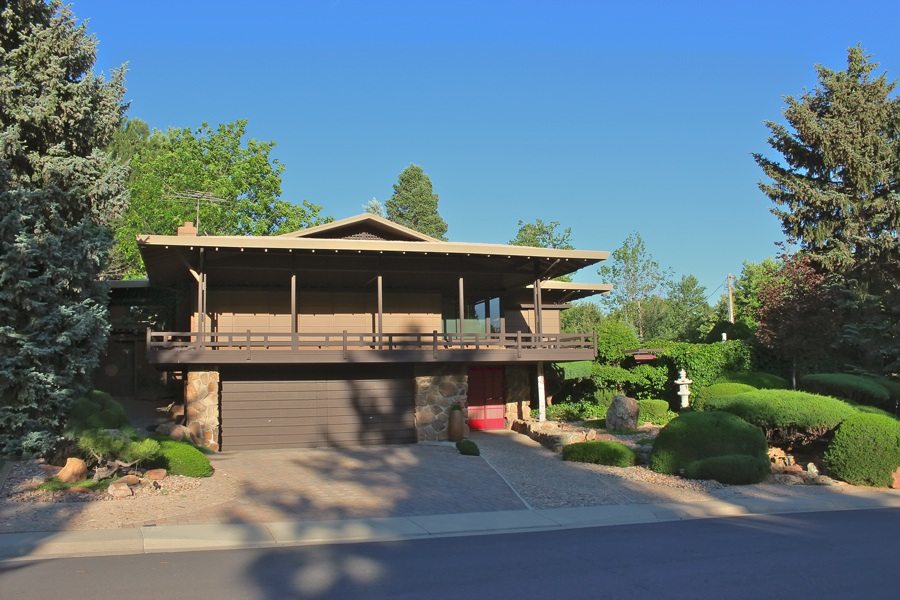 ---
byron June 16th, 2011 at 11:55 am
the false balconies exist because englewood building codes did not allow balconies at the time AA was constructed. there are numerous examples of this in AA.


Related Posts from theDenverEye!

theDenverEye
Average rating:
0 reviews