World-famous Johnson's Corner truckstop on I-25, originally built 1952 long before I-25, when the route alongside was still Highway 87. (Click on the photo to enlarge).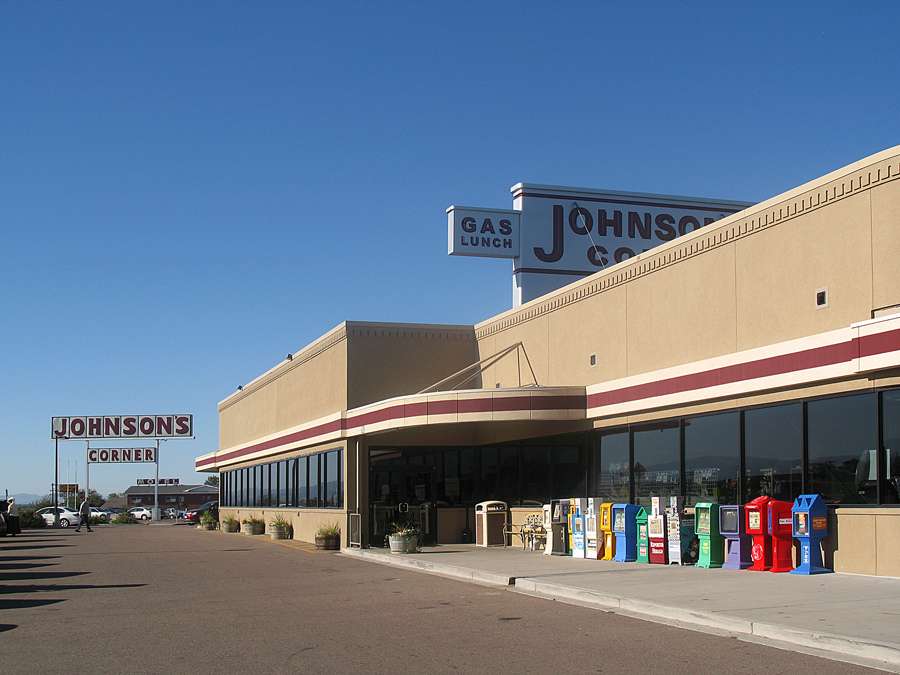 While most well-known for their cinnamon rolls, my favorite feature is out back, the little Johnson's Corner Chapel:
Johnson's Corner can also be seen in Bill Murray's 1995 film Larger Than Life.
theDenverEye
Average rating:
0 reviews