Bryant-Webster Elementary, an Art Deco design from 1932 by G. Meredith Musick and J. Roger Musick.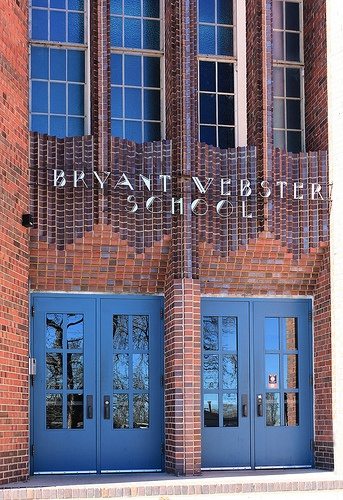 Doorway of the main entrance.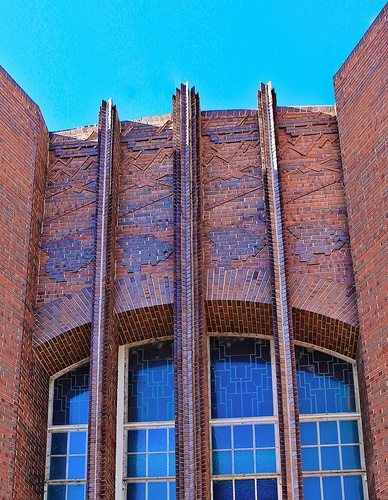 Buffalo and mountain abstracts.
I have a difficult time fathoming how someone can plan
such elaborate, decorative "3D" brickwork.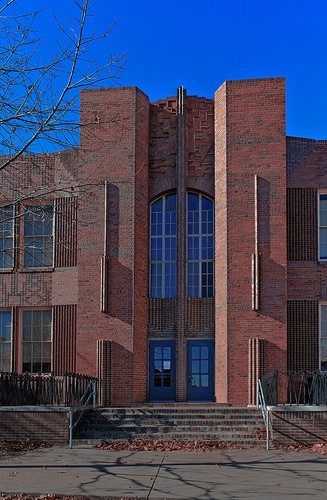 Secondary entrance.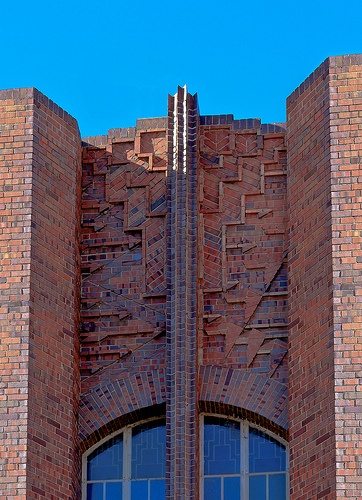 Arrows and birds abstract.


Related Posts from theDenverEye!

theDenverEye
Average rating:
0 reviews