Still standing! The rocket-ship jungle gym from the 1962 dedication of Scott Carpenter Park in Boulder.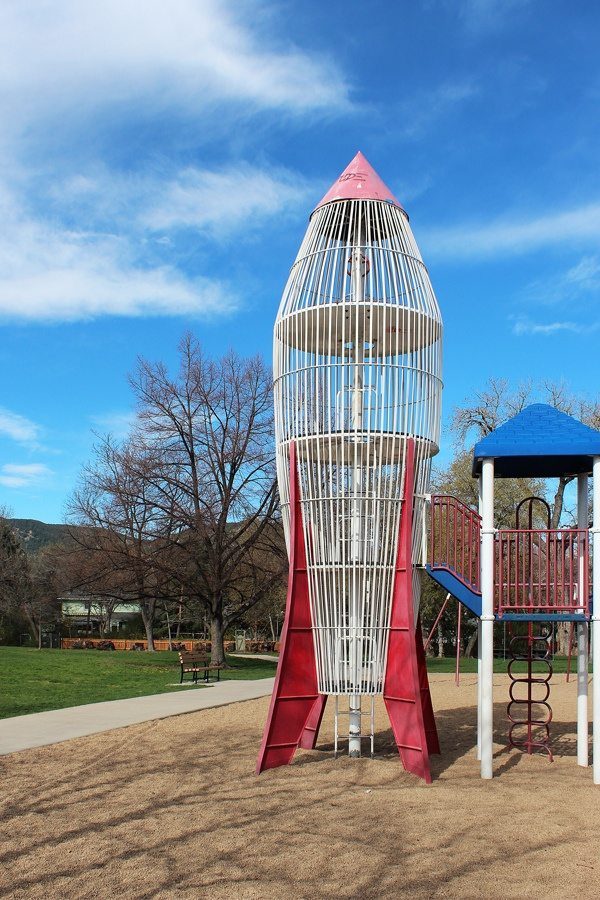 The park was named after the heroic Boulder NASA astronaut Scott Carpenter, who in 1962 flew in Project Mercury's second manned orbital flight, Delta 7, aboard the Aurora 7 spacecraft sitting atop a Mercury-Atlas 7 rocket.
That same year Carpenter not only inspired the name of Boulder's Aurora 7 Elementary School, but a local Tulagis' band changed their name to The Astronauts and became the best surf band in the country:
---
Jim Macklin April 27th, 2011 at 10:51 pm
There is a ladder going up through the center. The exit on the side originally led to a slide, probably perceived as an opportunity for injury.


Related Posts from theDenverEye!

theDenverEye
Average rating:
0 reviews