Titan missile on display in Denver's Civic Center Park 1959.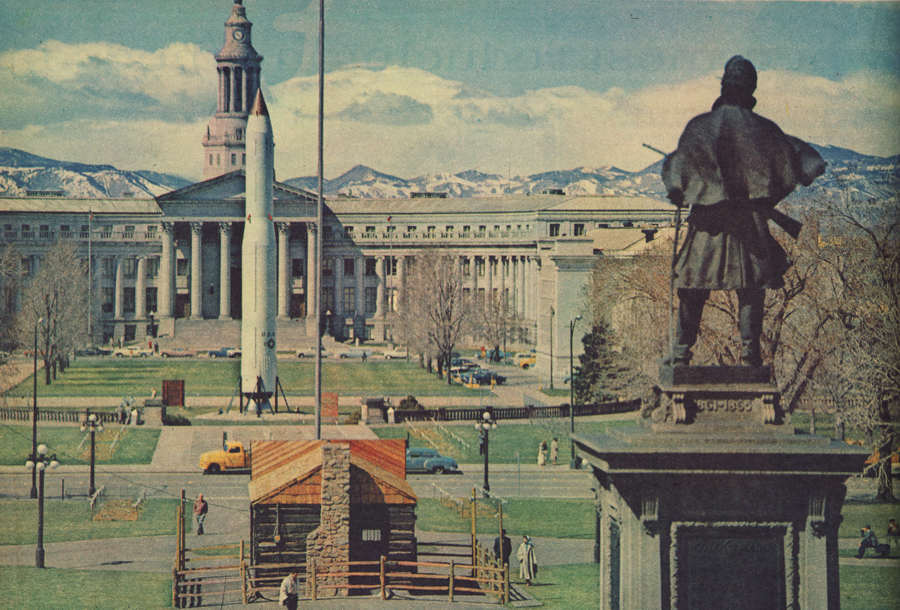 As with any picture on this site, click to enlarge.
I remember visiting the cabin in the foreground. If memory serves, it was the original state capitol building. Might have been a replica. I also seem to remember that it was originally built in Colorado Springs. S'pose someone could look it up.
theDenverEye
Average rating:
0 reviews